Jim Corbett
It won't be a lie if I say that this trip happened because my better half felt jealous of my travel plans with my girl gang. Last year was pretty bad in terms of travel, we weren't able to take any trip other than our hometown. So, this year I planned to take at least 5 trips to the places I have never been to.
We took our first trip together to Jim Corbett in January. After much consideration, we decided to go take a road trip there via car. Man of the house loves driving and thankfully my toddler doesn't get cranky during long drives as well. We booked Corbett Machaan for our three days stay.
Jim Corbett National Park is a forested wildlife sanctuary in northern India's Uttarakhand State. The national park has a great environment and greenery all around that makes the guest feel incredible. The flora and fauna of the park are incredible and it attracts tourists from all over the globe.
If you plan for a weekend getaway with the family or alone then Corbett Machaan is definitely the place you should consider. From the beautiful ambiance to a soulful evening of guitar and bonfire makes it one of my favorite places I have visited so far.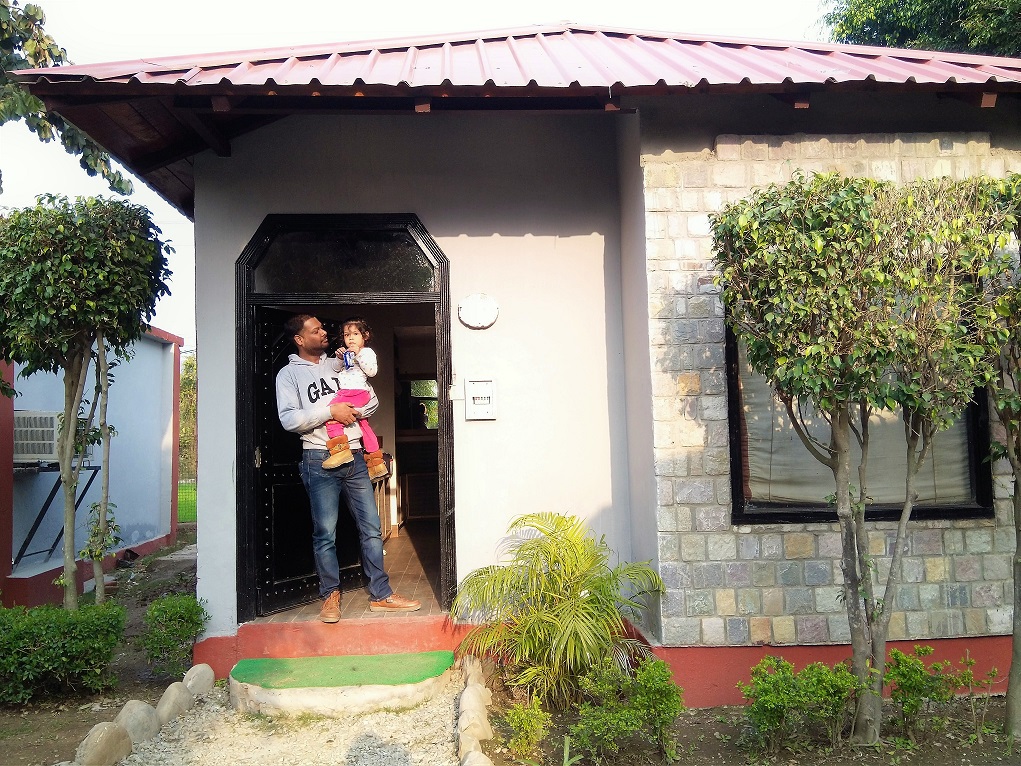 If you are planning to travel with the toddler then Jim Corbett is a wonderful place to take them near nature. Waterfall, wildlife and much more is there to keep them intrigued and happy.
There are a lot of adventure activities within the premises of hotel Corbett Machaan for adults and kids. I was skeptical at first to take her to zip lining and other activities but looking at her enthusiasm I decided to keep my worry to myself and let her be herself. Not only did she enjoyed these activities, but she also made sure we be her partners in the fun too.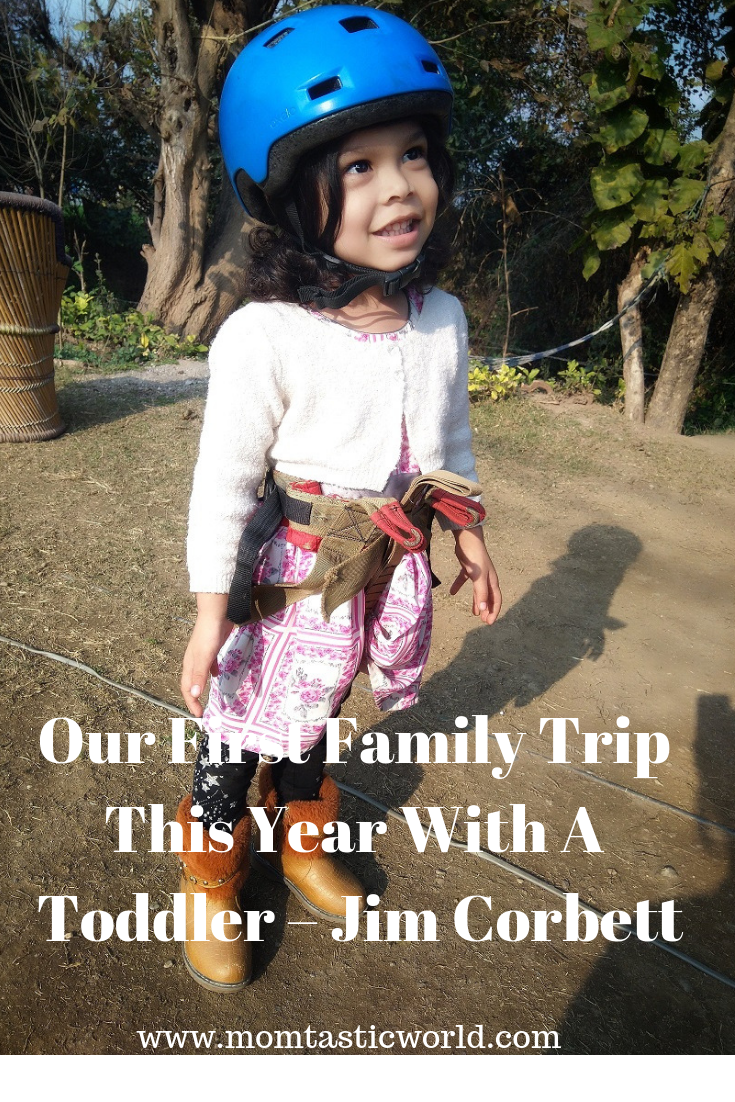 The natural environment is a complex and diverse one that contains opportunities for children to learn and develop in all areas.
Here are my few tips if you are planning to go to Corbett with a toddler:
Make sure to carry woolen, the place gets cold in the evening. If you are planning to go there in the starting months of the year then carrying an extra pair of socks and caps are must for your toddler.
Carry comfortable footwear for you and your little one. We went to see a waterfall and little one walked all the way through. It is a beautiful place for kids to understand nature's true beauty.
If you are traveling by road then carry a few things to keep your toddler busy like painting kit, some pretend play.
Hand sanitizer, mosquito repellent, sunscreen lotion are a must to carry. Don't forget to keep a few homemade snacks if your toddler is a picky eater, mine enjoys fruits so it wasn't a trouble at all.
Always carry an extra pair of clothing when you decide to go hiking or jungle safari. My toddler jumped in a pool of mud while going towards the waterfall saying look mummy muddy puddle (Peppa Pig effect I guess).
Plan your itinerary in advance. There are a lot of places to visit, choose the ones as per your convenience. Make sure it involves keeping your toddler busy with fun activities because they can get cranky pretty soon if things are not of their interest.
Lastly, don't forget to enjoy the local delicacies. One thing I crave the most in cold hilly stations is a bowl of steaming hot Maggi.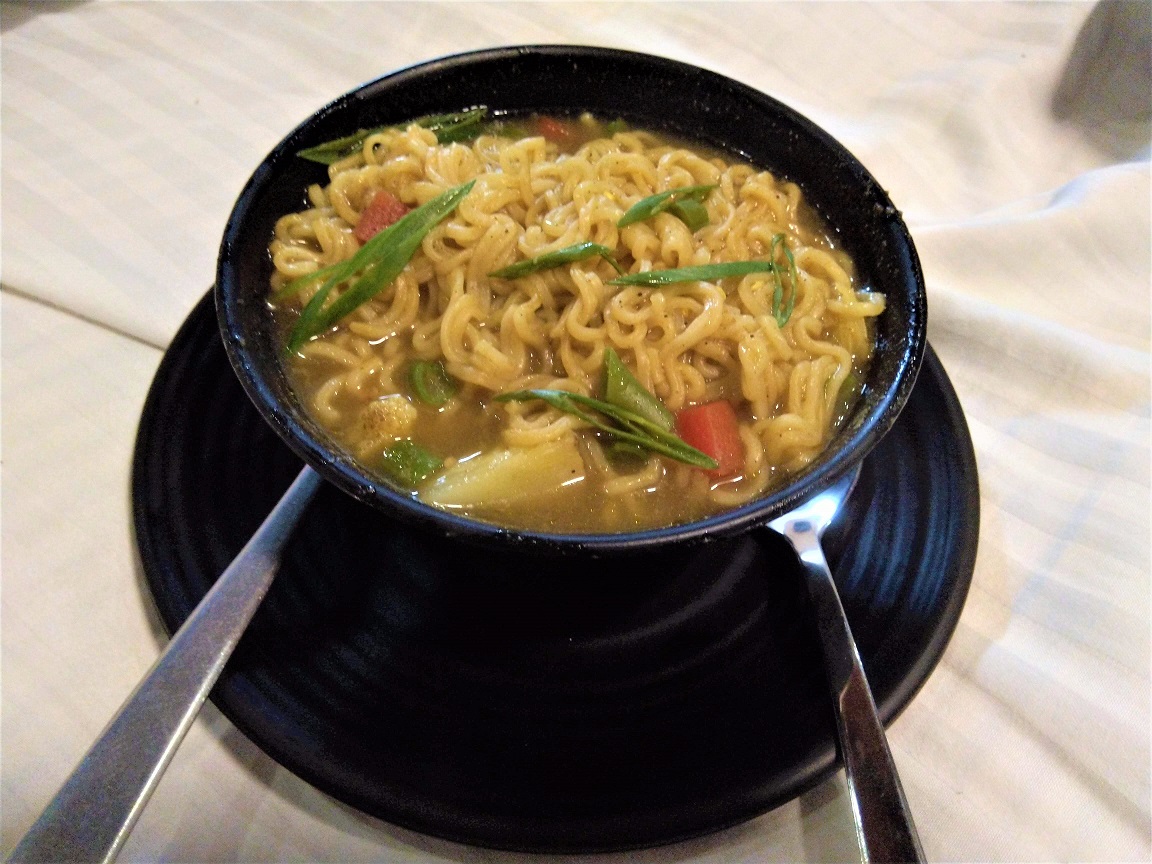 We stayed there for 2 days and it was a beautiful break from the daily hustle bustle of city life. Exposure to nature has been shown to reduce stress and increase attention spans. When a child is out in nature, all the senses get activated.
Plan a trip soon and let me know how did you find the place or if you have already visited the hotel or Jim Corbett national park then don't forget to share your experiences with me in the comment section.
If you liked reading this, then please do not forget to subscribe to our newsletter. Have you checked our humor zone or recipe section? You can check a delicious protein-rich breakfast recipe here. Also, if you like my work, don't forget to follow me on INSTAGRAM.