Remember any Hollywood movie with four girlfriends (I can think of one "Sex and the city")? The four girls rocking the world with their laughter and fun. Well, not exactly like that but let's just say the desi version would fit perfectly on us. We are four friends with really different behavior yet similar interests. It has been more than 7 years that we have known each other and have been a part of each other's life. We four have seen each other in our best and worst times. I swear they know so well that at times they can predict my reaction to a particular situation way before I can react to it.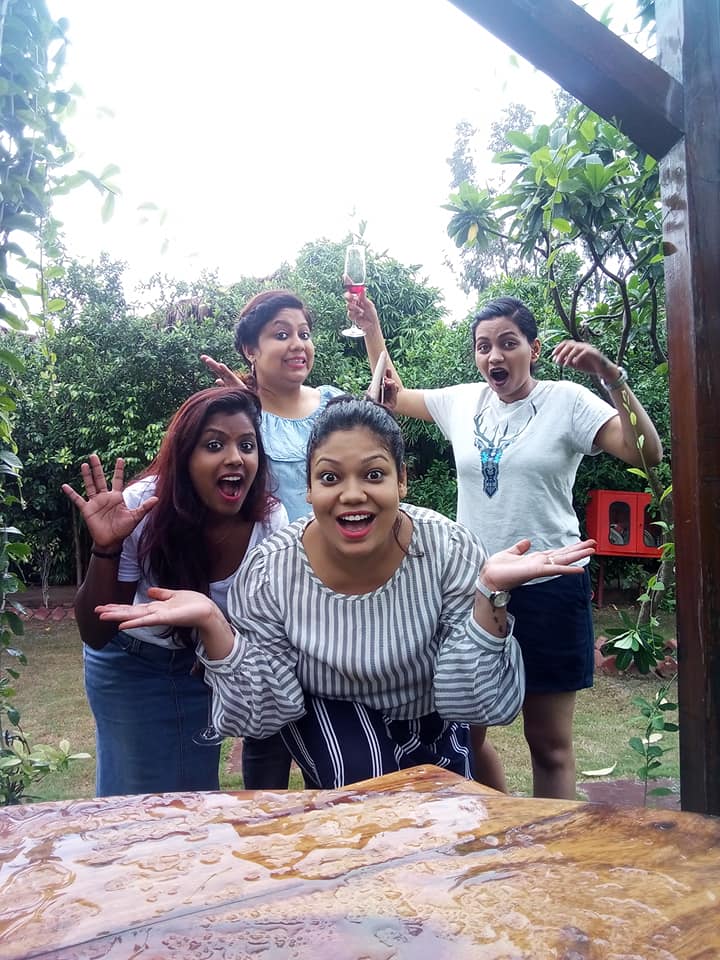 I wanted to go for a girls trip since forever but somehow plan was getting postponed for some reason or the other. I am one of those blessed people who have friends to die for. We had been rescheduling this all-girls trip together for a long time and it was about time to bring the plan into action. We decided that the place should be nearby and travel time shouldn't be longer than 4 hours as a toddler would be traveling with us. Initially, I thought I would leave the little one with her dad but then the rest of the ladies suggested to take the baby along and I agreed happily.
We narrowed our search to two places and finally agreed upon Rishikesh.
Rishikesh it was!
Rishikesh was the destination we chose and packed our bags. I had been on trips before but never without my partner in bearing the public humiliation (Yes, you are on the right track), I am talking about my soulmate. For this trip I had mixed emotion, on one hand, I just couldn't stop smiling thinking about all the fun we were about to have and on the other hand, I was little tensed about the toddler tantrum.
Well, the trip was indeed a fun and relaxing getaway for me. Although little one did throw tantrums on some occasions (check out my Instagram Feed for tantrum series here) thankfully she was easy to soothe too. I am glad that I took a trip with my girl's gang and planning another one soon.
There is one incident that I wish to share with you all, which made me emotional and happy. If there is a way I can be more in love with my little one then this is definitely one of those moments.
On our second day of the trip, we visited the pretty crowded place and I was carrying my little one throughout that little stroll we took. I was really tired (Thanks to my mommy's brain I forgot to bring the baby-carrier) and hunger was making me sick too.
After walking for about 20 or 30 minutes we finally found a decent place to sit and eat. When I put my little one on a chair, I left out a little cry of pain. I wiped sweat from my face, offered water to my little one and was looking for a place to wash my hands.
To my utter surprise, my little one got up on the chair, caressed my face, blew me a kiss and offered her water sipper to me. I looked at her and smiled. She gave me a bear hug, sat on my lap and made a heart with her fingers (She learned this pretty recently).
Maybe it was nothing, maybe I am too emotional or maybe she was just doing this out of the blue but it touched the right chord in my heart. I saw those twinkling eyes staring at me and telling me that she loves me…the purest form of love "Motherhood"!
It just melts my heart every time she does something so unexpected and beautiful. These little moments are so precious for me that I decided to pen it down and keep it safe forever in my heart and in writing.
Do not forget to read about my funny take on Pregnancy hormones.