I am a social butterfly and being active on these platforms helps my brand to be visible. Social media analysts, influencers and strategists are the few commonly known career option today. There is no second thought on the positives brought by the presence of social media in our life. As much as I am thankful for social media platforms to bring my long lost friends to close, for visibility of my work and meeting likeminded people, I am equally worried the kind of impact it is making on our minds.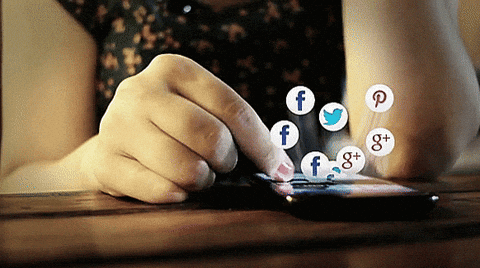 The urge to check the phone every other minute is real. We can't deny that it is turning into addiction and our younger generation is being affected by it the most. My toddler is pro in navigating You-tube, I am not proud of it but being a mom I know how difficult at times it gets to manage these little tornados of energy all day long.
The number of apps on our phone for social media platforms is increasing each day. We might not really be an active participant on all but we all have our favorites. For some Facebook groups are a lifeline and for others, daily Instagram updates are a must. For some snap chat filters pictures are a daily routine for others Pinterest is must grow their business.
If the gravity of the matter is not realized at the right point then it turns into a disaster we all planned with our own hands. No matter what you did today on your phone or computer, it's likely that social media was involved.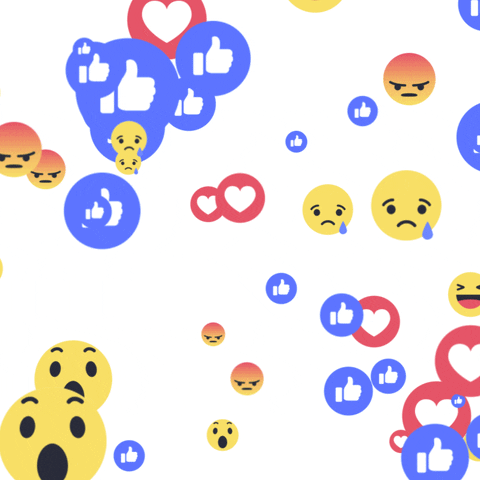 As per Jordyn Young, a co-author of the paper and a senior at the University of Pennsylvania. (Source: Healthline)
"What we found overall is that if you use less social media, you are actually less depressed and less lonely, meaning that the decreased social media use is what causes that qualitative shift in your well-being."
If you compare the difference in lives of current teenagers and adults than the earlier generations you will notice the major one, is that they spend much less time connecting with their peers in person and more time connecting electronically, principally through social media.
However, there are a few changes that we can bring in our daily phone usage that would bring a positive change in our life. I have tried these methods and have seen the results. I am sure, if you try it wholeheartedly you too will notice the difference:
Reality Check
Let's just start by agreeing that there is a problem. If you are still not sure then read below-mentioned points and make a checklist of what you might relate with:
Is your phone the last thing you notice before sleeping and the first thing you check after waking up?
Do you check your phone or have an urge to check your phone every five or ten minutes?
Do you find it difficult to concentrate on tasks without keeping your phone near you?
Do you compare your life intentionally or unintentionally looking at the pictures or video of other people?
Do you feel mentally tired after using social media for longer hours?
Do you have trouble sleeping during nights and phone screen becomes your companion for insomnia?
Well, these are just a few pointers which help you understand if your use of the phone is affecting your life negatively. If you feel these things are relatable then we can start working towards making things better.
 2. Apps that help you keep a track of your phone usage
There are many apps that show you the actual time spent on a particular social media platform. Sometimes when you notice the time spent on your phone you realize the gravity of the matter. I have personally used a few apps and realized that I use to spend as high as 8 hours a day. I am working on it and it has come down with the help of these apps. Apps like Forest, Antisocial and Social Fever are good to give it a try when you start your phone-detox journey.
Being someone who is really active on social media and a blogger, we tend to spend our lot of time on the phone. I use to argue that my work keeps me busy on phone but when I used the app, I realized more time is wasted rather than being utilized.
We can use apps like Hootsuite to schedule our posts on social media, it will help us to be consistent and we spend less time wondering.
3. Being organized always help: Plan, schedule and follow
Take small steps like leaving your phone in the room when you go to the washroom (Don't deny, because we all are guilty of doing it). Keeping it away from your sight when you work on a desktop or laptop.
The first thing I did to bring down my phone usage is to prepare a schedule. Write it down somewhere, it helps when you see a reminder of your plan right in front of your eyes. I know it sounds vague but scheduling and planning the number of hours you will spend every day on your phone will actually result in better productivity.
It is quite easy to get carried away with your scheduled time on social media because something interesting keeps coming up when you keep scrolling. In this situation, the apps are a good option again, wherein your apps are locked and can be accessed only for a limited period of time.
If you liked reading this, then please do not forget to subscribe to our newsletter. Have you checked our humor zone or recipe section? You can check a delicious protein-rich breakfast recipe here. Also, if you like my work, don't forget to follow me on INSTAGRAM.