Drum roll please, the first read of the new year is done within four days and I am absolutely thrilled with this. @unloved.in.love is a book of a romance genre with not a usual cliched love story (although I equally enjoy the cheesy, cliched loved stories too).
Last year, I was not able to read as many numbers of books as I wanted to and I can't even blame this on the pandemic. However, I am glad I was able to read a few of my favorites last year like Becoming by Michelle Obama or Palace of Illusions by Banerjee Divakaruni.  I dabbled more into the debut novels of Indian Authors and found myself a few good ones while the other just made my head hurt.
All in all, the number of books I read were pretty much like my life during the lockdown, full of surprises and each came with a new experience, good or bad is something which is debatable, I guess.
Okay back to the book, Unloved in Love by Rituparna Ghosh. My love for the romance genre is undying so the day I got my hands on this book, I was grinning from ear to ear. Last year wasn't good in terms of reading the targeted number of books of this genre and I broadened my reading zone more into fiction-mythology reads.
Okay, back to the book. I will mention a few things which I loved about this book also a few which are not my favorite and then the decision will be on you if you want to pick this one for your next read or not.
What I loved  in this book:
The story revolves around these three main characters Karan, Kyle, and Kiara (I know what you are thinking Ekta Kapoor fans), and paints different colors of human emotions. How each individual is fighting their own battle while love brings the story of three lead characters in one thread.
Undeniably the favorite character of the book is Karan Shergill and to be honest, I felt a bit connected to Kyle as well (Parent's unrealistic expectations from their kid are quite a usual phenomenon around the world, I guess?) The female lead Kiara is a girl next door and I am sure we all can find a girl with mentioned characteristics in our group.
It is nor a mushy-mushy loves story neither a heart-wrenching couples saga. My favorite part of this book is the character growth of each individual fighting their own demons of life. Well, I can't declare a villain of this story but maybe you can.
For me, reading any book is an experience. It is like living a new life with the characters and which is why the development of the lead characters help in immersing in the story in depth.
What I Didn't Like about this book
The part which didn't work for me was that I really wanted to immerse myself into the pandora of emotions while the book just floated on top. I understand it must be because I love to read novels with and it gives me a chance to live with each emotion with the book's characters quite well.
All in all, it wasn't a bad read and I am glad it was my first read of the year ❤️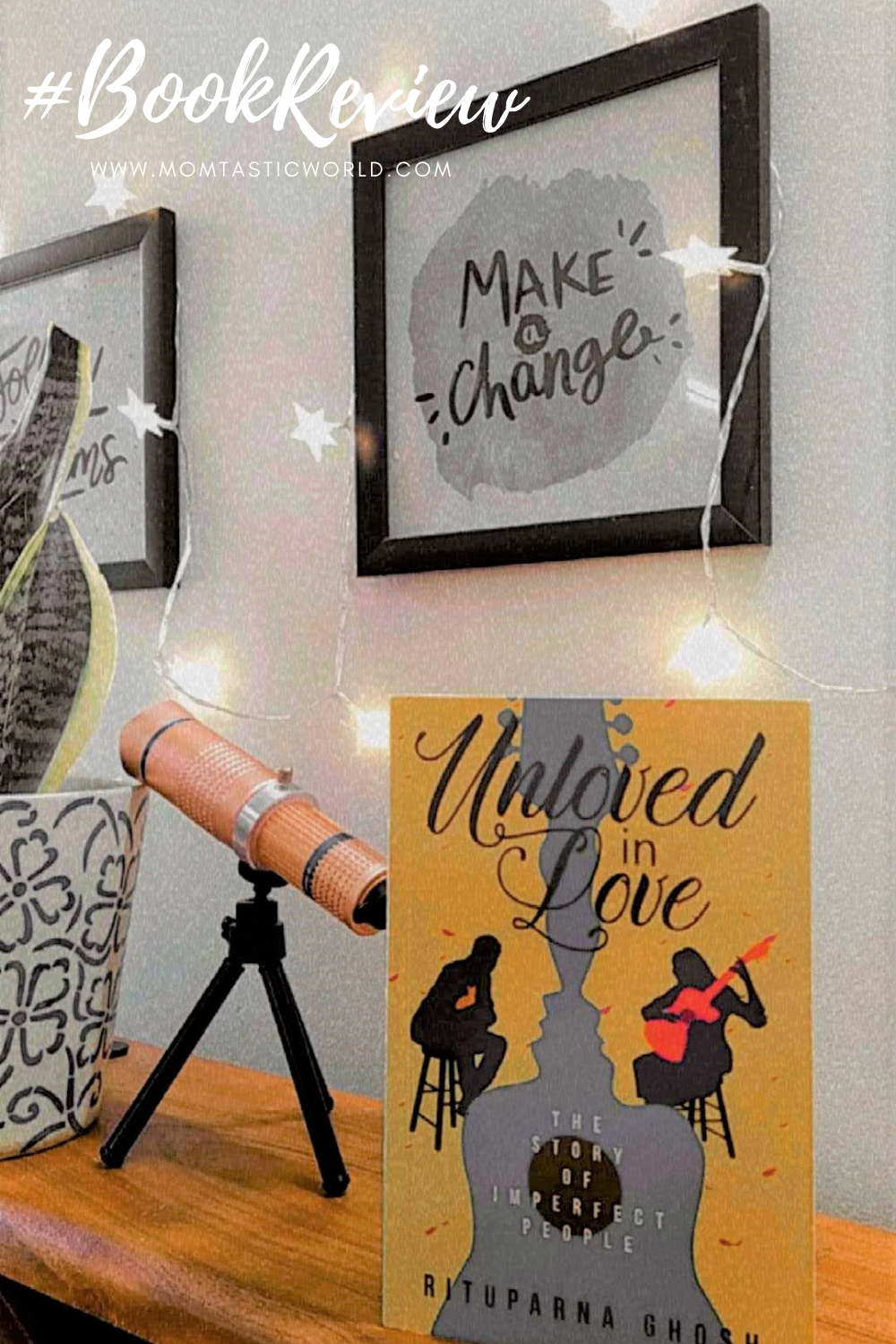 If you liked reading this, then please do not forget to subscribe to our newsletter. Have you checked our parenting zone or recipe section? Also, if you like my work, don't forget to follow me on INSTAGRAM.