Noodles with Indian flavor is all you need to fight this lockdown dullness. On the days you do not feel like making a whole lot of dishes to satiate your hunger then this is going to be the best option. You can use wheat or keto noodles in order to make it more healthy or as per your taste.
I had been craving for noodles for the last two months, maybe because it wasn't easily available in the nearby shops. Thanks to the lockdown situation, we have learned the value of the tiniest things/emotions and people in our life. The day we finally got or hands on the pack of noddles, I couldn't wait to make it.
Anyways, this is all super easy, made especially for Indian taste buds…spicy, tangy, and made with lots of love.
Ingredients:
A pack of noodles
Veggies of your choice
Garlic
Vinegar
Green chilies
Salt
Oil/butter
Soya sauce (optional)
Tomato ketchup
My magic ingredients: Soak chilies and garlic in vinegar. I soaked 3 chilies and 5 cloves of garlic in half a teaspoon vinegar and 3 teaspoons of water.
Parboil the noodles with a spoonful of salt and 2 tablespoons of oil. Drain it and wash it with cold water. Spread it on a plate rub some oil on noodles with your hands (it won't stick later than) pour a spoon of soya sauce.
Put a pan on the stove, 2 teaspoons of oil, and a small cube of butter. Heat it well. Pour the puree of soaked ingredients (I grind it coarsely because I like burnt garlic chunks). Let it cook for a while then put onion, let it get translucent…add all the veggies of your choice. Sprinkle some salt and let it cook for 2 minutes.
Put the boiled noodles in these cooked vegetables, give it a good mix. Add more salt if needed, add a spoon of chili sauce, tomato sauce and give it a mix.
Cover it for 4 to 5 minutes. Tada!
Enjoy it, relish it and miss me when you eat this.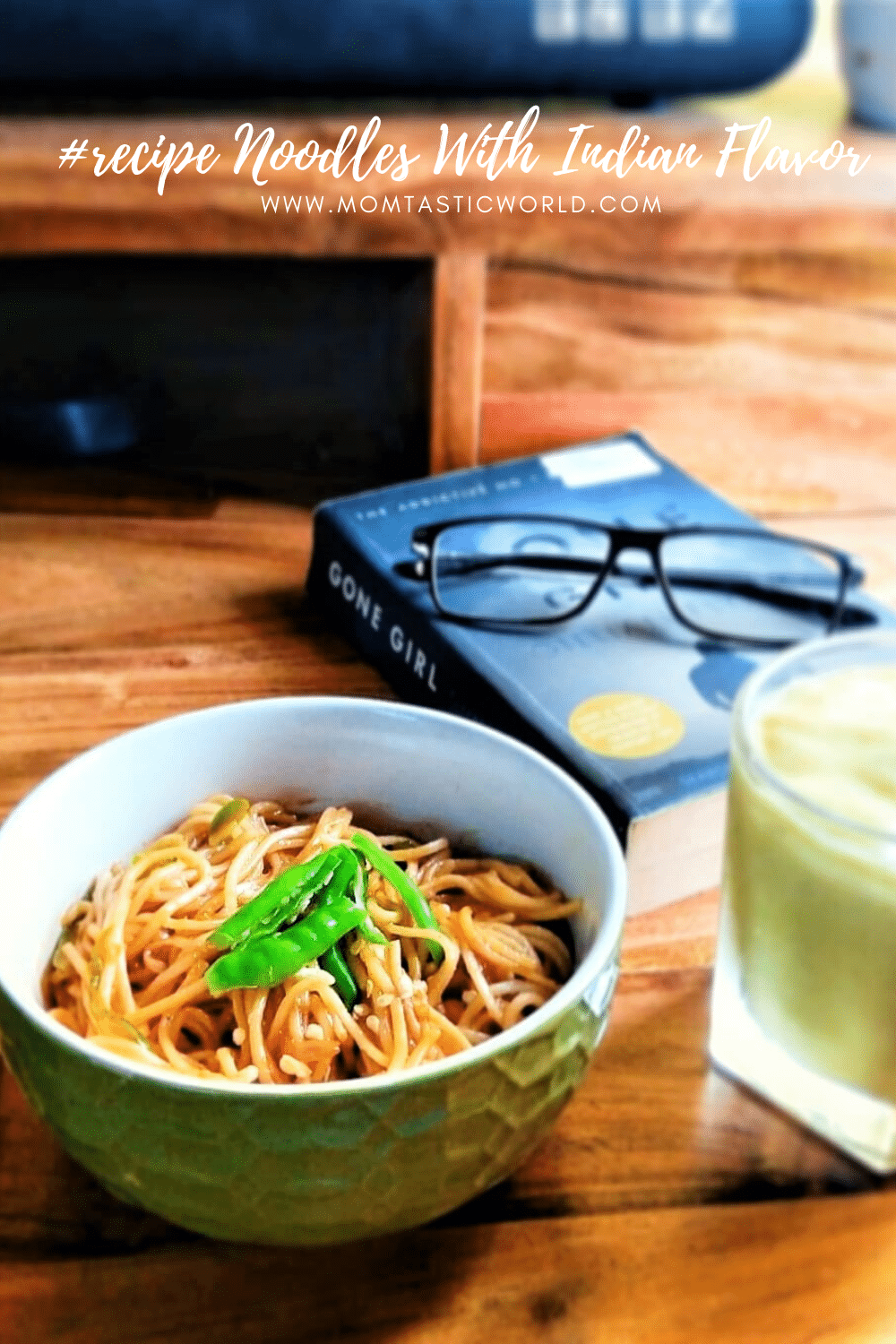 If you liked reading this, then please do not forget to subscribe to our newsletter. Have you checked our parenting zone or Books Corner? Also, if you like my work, don't forget to follow me on INSTAGRAM.