The importance of protein in our diet is immense. A high protein intake boosts metabolism, reduces appetite and changes several weight-regulating hormones. Protein comes from a variety of sources, including meat, milk, fish, soy, and eggs, as well as beans, legumes, and nut butter.
Being a vegetarian I thought there are fewer options to complete the protein intake in our diet. Contrary to my belief there are a lot of food items that help me complete the protein intake in my diet. I keep on trying making recipes that are rich in protein and prefer to start my day with it. When proteins are digested, they leave behind amino acids, which the human body needs.
Here is an easy and lip-smacking protein-rich breakfast or evening snack recipe, hope you will try it soon: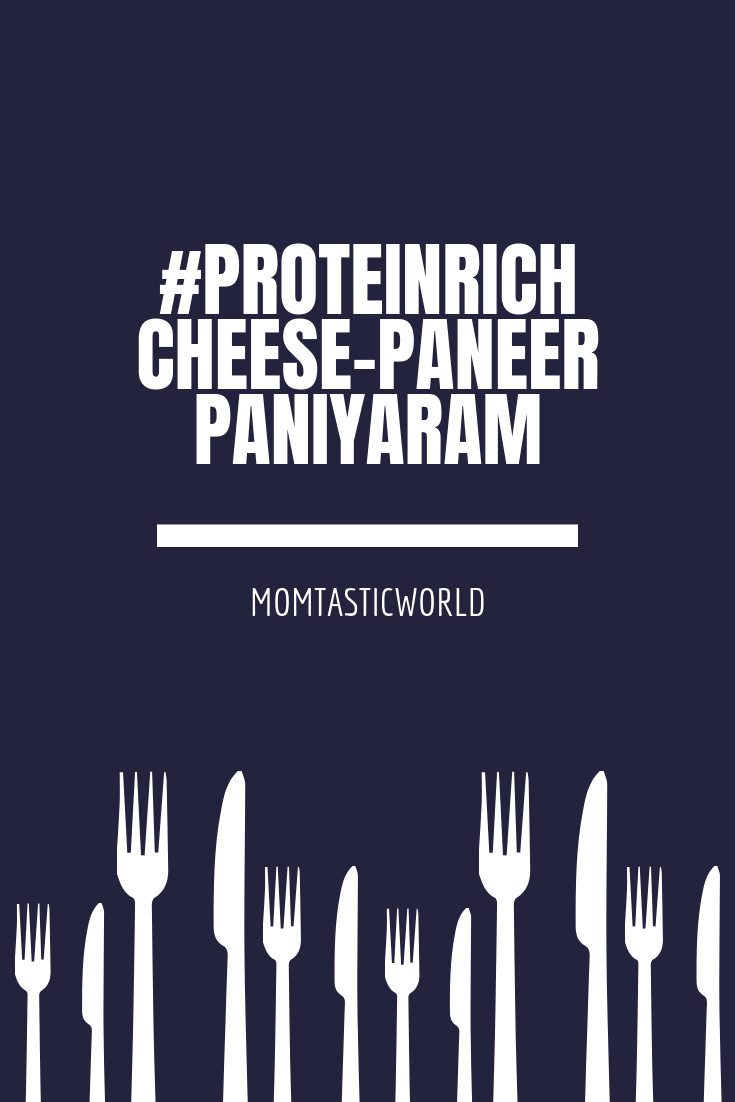 Ingredients:
Paneer – 100gm
Semolina (sooji)- 30 gm
Amul cheese cubes- 3
Carrot, onion, cauliflower- One small bowl
Hung curd- 1 Tablespoon
Beans & peas- Parboiled (Half bowl)
Ghee- 10gm
Salt, pepper, green chilies, and chat masala – As per your taste
Let's Cook:
Wash and clean all veggies. Chop all veggies into small cubes. Grate cauliflower (make sure to leave the cauliflower in the warm water with a pinch of salt for few minutes before you grate it). Cut Amul cheese cubes into small pieces. Grate paneer. You can grate carrot as well if you don't like the cubes.
Take a bowl and mix it all together. Make a thick batter that can be easily poured into a paniyaram pan (it is quite a handy pan and we can make many recipes using it with less or no oil). Use a little amount of oil before you pour batter into the pan (If you are using a non -stick pan then you can skip using oil)
Pour half a spoon batter and then put a small square of cheese, cover it with another half spoon of batter. Cook it well from both sides, it should be partially golden brown to get the perfect crunch and ta-da!
Sprinkle chat masala once cooked and enjoy it with your favorite chutney.
I'm taking my blog to take the next level with #MyFriendAlexa with Blogchatter.