Since the day my toddler started going to school, I have been wracking my brain to make something different for her every morning. Her school offers one meal a day but she never touches it and is super adamant to eat what I pack in her lunch.
She is not a picky eater but has very limited choices of food items that she eats happily. I try to make breakfast around those few items and add some protein to make it healthy. Like every other kid she won't eat the same thing for two days in a row hence, mom needs to put on the chef hat. I have shared a few breakfast ideas with you all and hope you/your little ones will like it:
Veg Idli of sprouted moong daal
Ingredients required:
Overnight soaked, drained and sprouted moong daal, capsicum, cauliflower, sooji, rice flour/besan, onion, carrot, coriander leaves/curry leaf, peas, onion, carrot, salt, turmeric, curd, and butter
Let's cook:
Wash, clean and chop all veggies into small pieces. Cut cauliflower into pieces and dip it in a warm water with a teaspoon of salt. Drain it and grate it. Par boils the sprout and peas. Drain it, let it cool down and then coarsely grind sprout and peas in a mixer.
Mix all veggies, sprout &peas mix, one teaspoon besan, one teaspoon sooji, and 3 teaspoon curd. Mix well and prepare a thick batter. Preheat the Idli maker and pour this batter in it. Steam it for 10 to 12 minutes. Serve it with chutney or tomato ketchup.
Sweet Potato and Potato Fries
Ingredients: Sweet potato, butter, tomato ketchup, and salt
Method: Wash and clean the potato. Peal and Parboil it. Once it's cool, chop into finger size bites. Brush the pre-heated pan with little butter and roast these fries till golden brown. Sprinkle salt on it and serve it with tomato ketchup on the side.
Ingredients: Brown bread slices, curd, boiled potato, carrot, beans, onion, peas, coriander leaves, salt, turmeric, oil, butter, besan, and tomato ketchup.
Method: Wash and clean all raw vegetables and chop finely. Cut off the edges of the bread. In a mixing bowl, mix all the chopped vegetables, bread slices, and curd. Add a spoon of besan, salt, and half teaspoon oil in it. Mix well and make finger size rolls from it. Brush the pre-heated pan with little butter and roast these rolls till golden brown. Serve it with homemade curd dip on the side.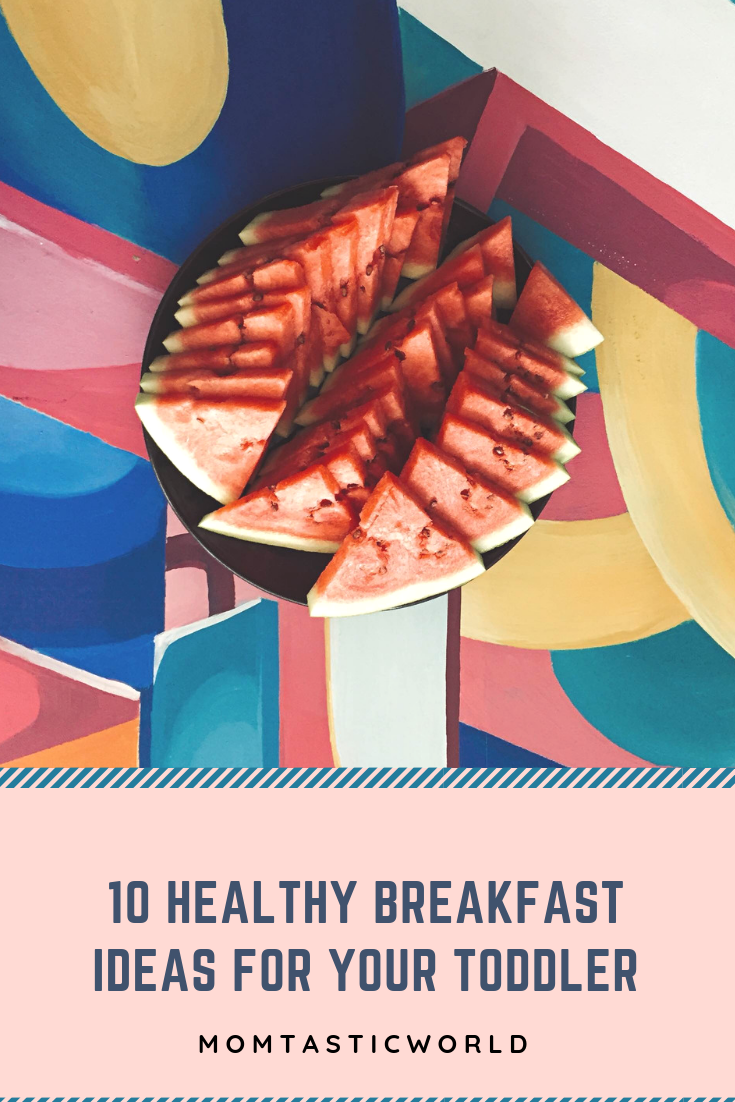 Mini Oatmeal Banana Pancakes:
Ingredients:
Oats flour, salt, sugar, eggs, butter, and honey or chocolate syrup and ripe banana.
Method:
In a bowl, mix flour, a pinch of sugar and salt. Add eggs and whisk it properly. Preheat a pan and brush it with butter. Pour half a ladle of batter into the pan and cover it with lid. Cook from both side until golden brown. Take it out on a plate and serve it warm. Cut ripe banana into thin slices. Put banana slices on the pancake and drizzle honey or chocolate syrup on top.
Heart Shaped Sweet Potato Cutlet:
Ingredients:
Sweet potato, capsicum, carrot, beans, peas, coriander leaves, onion, roasted besan/multigrain flour, butter, bread crumbs, and salt.
Let's Cook:
Wash and clean all vegetables. Boil all the veggies in a little water until these are soft or can be easily mashed except onion. Drain all the extra water. Boil sweet potato and let it cool down. In a bowl mix besan, mashed veggies, mashed sweet potato coriander leaves, and salt. Make a slightly thin batter of roasted besan. Heat a pan and brush it with oil. Make patties of veggies and sweet potato mix. Cut into a heart shape with the help of a cookie cutter. Dip into the besan batter. Place them on a breadcrumb and roll it. Put patties in the pan and cook until golden brown. Serve it with ketchup on the side.
Simple and delicious snack option. These cutlets can be baked or shallow fried to suit the kid's taste or diet. These can also be used in a burger to give it a healthier twist.
I'm taking my blog to take the next level with #MyFriendAlexa with Blogchatter.