There is a lot that has changed in the last couple of decades in our education system. Major developments in technology had a great impact on every aspect of our lives including academics. I think, over the period of time the teacher would become more of a facilitator in the entire teaching-learning gamut.
Learning math skills at an early age gives a basic foundation for everything a child learns in the future. Many of the studies show that experiences and learning that take place in the first few years of a child's life greatly influence development.
Little kids naturally love counting, sorting, doing puzzles, and discovering patterns, all we need is the right way to help this interest to grow stronger.
Here are a few steps you can take to make learning math a fun experience for kids
– Start at an early age and with basic concepts like counting, shapes, or color organizing.
The key to getting young children excited about math or any subject/topic is to make it fun. Never force a child to learn something new.
– Create games with daily use items, like vegetables or fruits. Let them get involved in the kitchen and start with counting, color sorting or just making some fun shapes.
– Books and rhymes are another wonderful way to explore the idea of fun learning. We, as a family, rely on books a lot. I often look for books with bright colors and her favorite cartoon characters.
– Have fun with shape learning. When we look around us, our entire world is filled with different shapes. When a child develops an awareness of different shapes, it contributes to his visual-spatial development.
The change in a learning process during this pandemic
This lockdown has made a lot of changes in our life and the education sector is not untouched from this too. Given the current scenario, we need an online platform that will help our kids in enhancing their math skills. Because of this, I was looking for some reliable platform to start the classes for my kiddo.
That's when a dear friend of mine suggested Cuemath, she mentioned:
"My kids, 7 and 11 years of age respectively, enjoy their online classes. They are learning and understanding the concepts of mathematics instead of any kind of rote learning which is why I absolutely love Cuemath."
What is Cuemath?
A mathematics Learning Platform for kids from grade KG to 10th. It is available both online – Live one to one- and offline modes. There are More than 5000 Centres all across India with an international presence.
I absolutely love that they expose children to a learning system that enables and encourages them to think the "Why" behind the "What" of math concepts.
Why should you opt for Cuemath?
-There are more than 25 million classes and counting in which 40K plus students are learning math the right way.
– They help students in visualizing concepts from different points of view, which helps them in building their own mental models and algorithms.
– The above process helps them in developing logical reasoning by finding multiple answers.
What makes Cuemath the best platform to learn math?
– CEOs of large corporates & IITians as a coach, where real-life experience meets academics to give the students a perfect blend of practicality & textbook syllabus
– The curriculum for the course is designed by experts from IIT and Cambridge.
– Students show a 2x increase in logical learning through this medium.
– All the teachers are trained/certified and encourage kids to instantly clear their mathematical doubts.
– They promote visual and conceptual learning.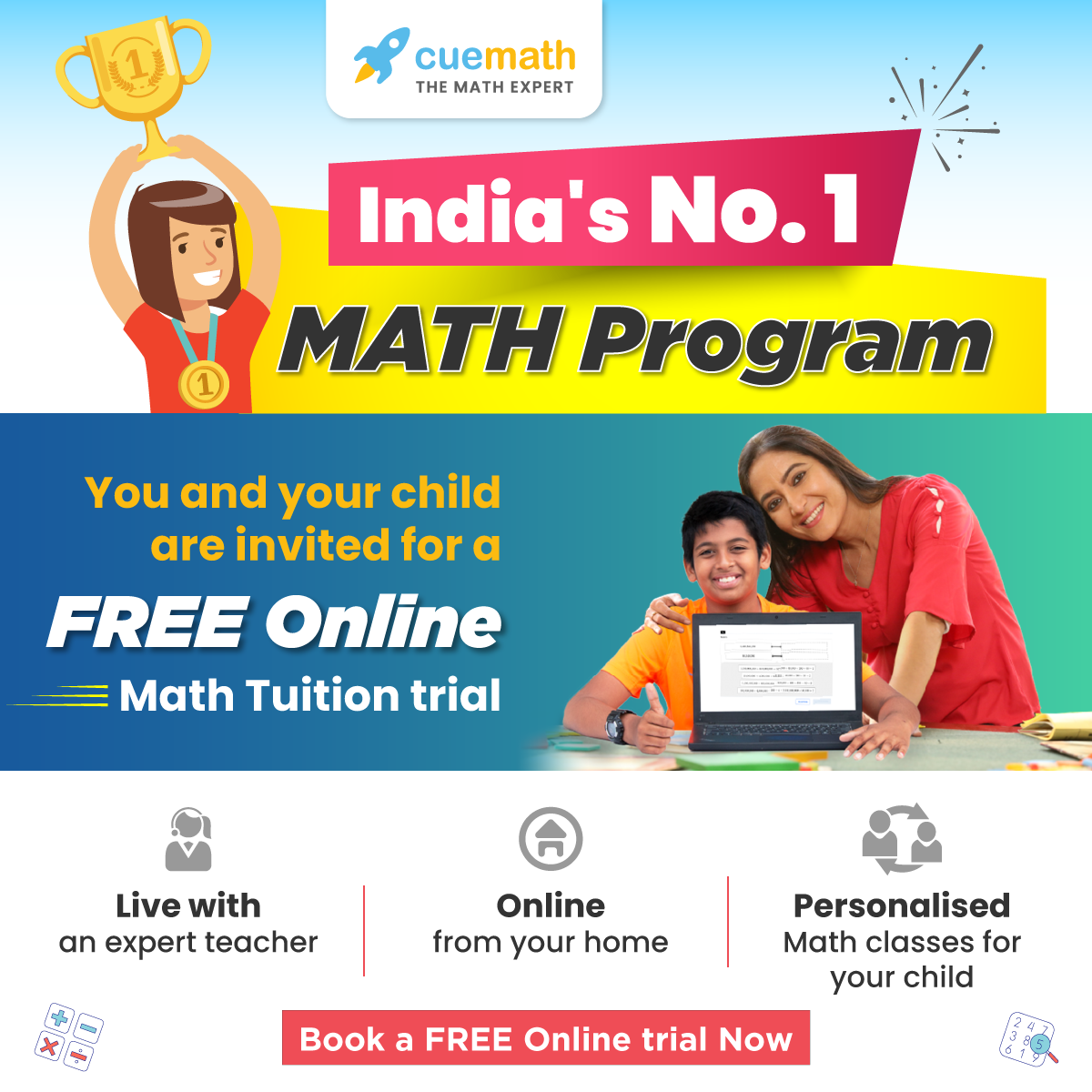 We all will agree that in case the concepts of math are not clear early in their academic years, it tends to create a hassle later on as time, tide and math waits for no one.
Math + coding= Prepare your kid for computational thinking—the Tech- World.
CueMath also organizes coding classes online to make learning fun and easy. If your child loves coding then you know, how exciting it is to see your kids create games through coding. At Cuemath, coding is not just about syntaxes and the language of programming like Javascript, HTML, etc. Instead, coding is also about creative problem-solving.  I spoke to a fellow blogger friend about her experience with CueMath as her child is learning coding via them. Here is what she said:
 "My kid is too excited to attend the coding classes, and I love the way she plays with her interface.  This enhances every kid's logical thinking ability and stresses the brain better"
As the current situation is not allowing kids to go out and attend classes in schools/tuitions, this platform is turning out to be the best option. I would highly recommend it if you too are looking for such platforms to enhance your kid's math skills.
Here is a link to register for the free session.
If you liked reading this, then please do not forget to subscribe to our newsletter. Have you checked our parenting zone or Books Corner? Also, if you like my work, don't forget to follow me on INSTAGRAM.
DISCLAIMER: This is a sponsored post. All reviews and opinions expressed in this post are based on my personal view.