I have a feeling that my grandchildren will remember me as a granny with tons of embarrassing stories to tell or maybe the one who lived her life to the fullest, we will see how this turns out. For now, I have a story to share and hopefully bring a smile to your face. As the title promptly suggests here is my embarrassment served in a platter to tickle your funny bones. Well, I am sure this is going to be a regular series post because damn, the girl who is writing this is a queen of clumsiness.
I am clumsy and I know it.
From slipping on a road without a trace of anything that I could tumble on or walking straight into a glass door like a penguin, I have experienced all. Before I started writing this I had to find the least embarrassing story of mine or else this would be a never-ending post.
***I will start with the least embarrassing one***
This happened quite a few years ago when I was a part of the corporate world. I was going to the office in a cab which was the usual ordeal to reach the destination. I decided to adorn a beautiful newly bought blue "Anarkali kurta" (Long cotton top) and was, of course, busy with the book in my hand. The cab reached the gate and while everyone was waiting to get down I don't know why on earth, I decided to get down "sabse pehle" (the first one to get down from the cab). Before I could touch the ground I heard a fabric being torn and turned to see what the heck happened. A colleague of mine (who is a dear friend now) somehow was resting his hand on my beautiful kurta which was spread on the car seat like a bedsheet
The next moment the horror was so prominent in what I saw that I had no clue how to move. My side slit of the kurta was riped and I almost presented quite a catchy Govinda's song of 90's "majnu majnu chillaungi kurta phhaaad ke". My Bollywood sense is a forever tingling sensation at the back of my head 🙂
Poor guy was petrified looking at my face and I turned into a wax sculpture for a few seconds. I came back to my senses when the driver asked "What happened ma'am?", the only word I could utter was was "Nothing" and started walking. I grabbed my kurta from both hands while someone held on to my bag and phone. Went to my floor and a couple of friends ran to help. Begged every human on the floor for a safety-pin and I was all set to come out of the washroom with 12 pins in my kurta…the manager joked looking at me "Did something happened? Your Kurta looks quite trendy".
Well, I can laugh about it today but back then all I wanted was to vanish from the cab in a blink of an eye.
————————————————————————————————————————————————————
This next one, I have a feeling must have happened to quite a few of us here for sure. 
We were out for a club-hopping on a Saturday night and my bladder was giving up on me. My vision was getting blurry with the pressure on my bladder and I mistook the bowtie sign (seriously?) for a men's washroom as a bowtie(head accessories) for girls and barged in.
The moment I entered, I froze as I saw this man with specs (yeah, golden spectacles, I swear) washing his hands and staring with such confused facial expressions, next moment my friend (besties never leave you alone in embarrassment) walks in and now this man is sweating with the confusion that he might have walked in a women's washroom.
He ran out and after one quick look at the washroom, we knew it's for another gender. We came out and I couldn't hold my laughter. Amidst all this I forgot to pee, we promised each other never to speak of this ever to anyone.
Spent some time there and while waiting for the cab on the street outside, we saw the same man waiting for something or someone? ? Our cab came, I gestured sorry and he smiled.
The writer in me feels like this could definitely be one of the ways, my imaginary characters of the "not-yet-written-book" can meet, what do you say?
We moved on and made a pact to never speak about this. Unfortunately, the pact is broken because my partner in crime has already confided in her partner and so have I now.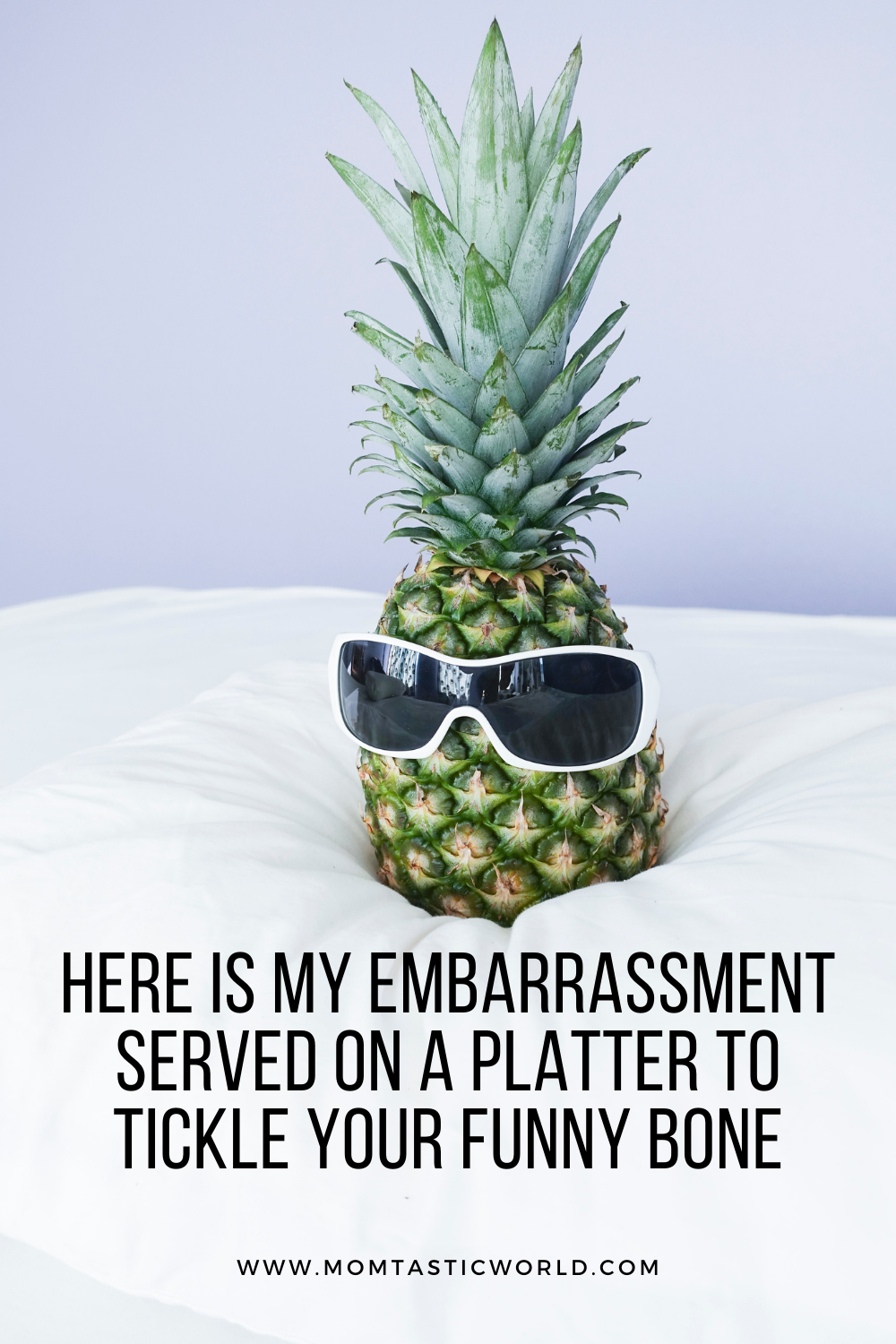 If you liked reading this, then please do not forget to subscribe to our newsletter. Have you checked our parenting zone or recipe section? Also, if you like my work, don't forget to follow me on INSTAGRAM.