Laughter is an instant Vacation- Milton Berle
To be honest, we all need such a vacation when an actual vacation seems like a faraway dream. A well-made comedy movie, hearty laughter with that perfect cup of ginger tea, or when you are all snuggled up on the bed is a blissful combination.
ZEE5 has a diverse collection of movies in different genres which means there are plenty of options to choose from. Pick your favorite, watch it as many times you want, however, figuring out the best movie becomes a bit of a daunting task with so many options to pick from. Don't worry, I have a solution and I promise it is going to be worthwhile.
Here is a list of Malayalam Movies that I absolutely love. Hope you enjoy watching these too:
Cinematographer and director Venu's Carbon is about a youth, who is searching for ways to make a quick buck and enjoy life. The main lead of the character, Siby Sebastian played by Fahadh Faasil, comes from a modest background. The character he played in this film is selfish and a hypocrite, who doesn't bother much even for his family.
Fahadh is excellent as the ambitious Sibi, shifting from the comical (the scene when he explains a grand plan to import cycles from China to Dileesh Pothan is a delight) to the fearful. Carbon has many layers and symbols which is the USP of the book.
Ayaal Sassi is Sajin Baabu's second film. It is definitely an engaging satire, mocks the lifestyle of the modern-day world which is immersed with everything that is materialistic.
His brilliant piece of workflows through humorously unreal situations. Sajin uses his eccentric central protagonist to ask all those uncomfortable questions and not only that, somehow accomplishes in showing us the hypocrisy in the answers. This movie is a sarcastic satire with realistic nuances.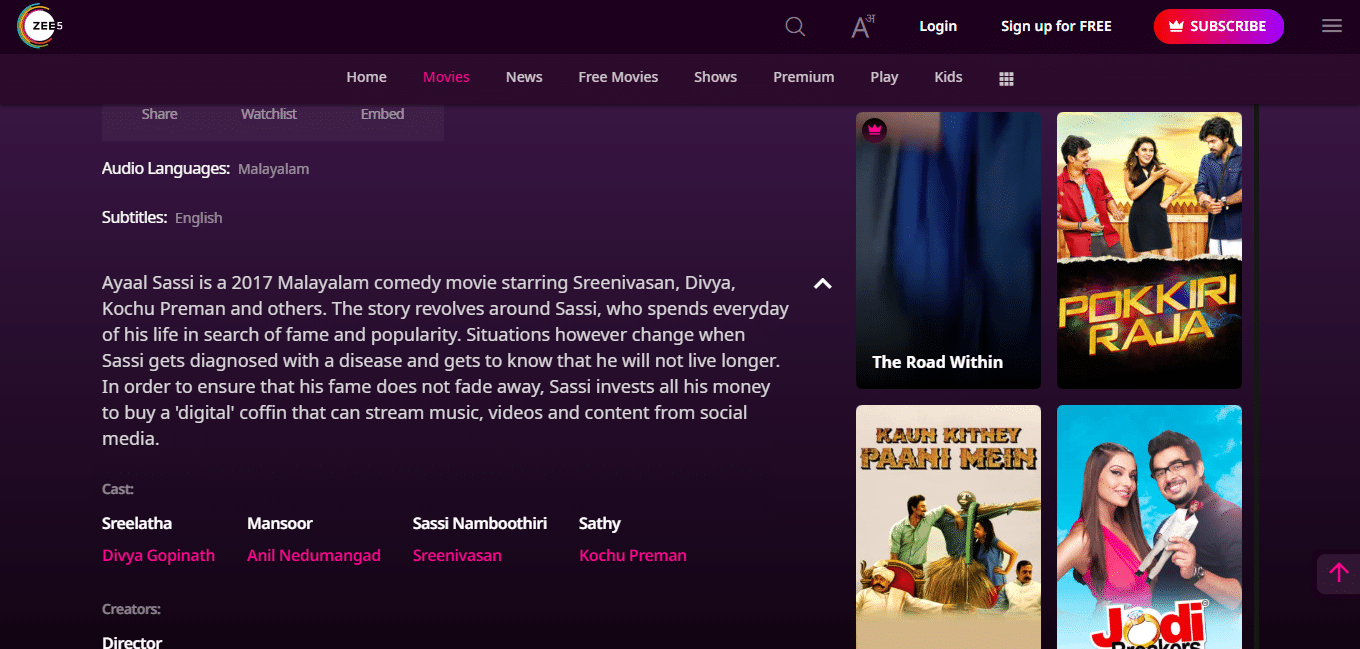 Madura Raja, an action-comedy genre movie was released in 2019. It was written and directed by Visakh. The movie featured Mammootty in the lead role. It is a sequel to director Viysakh's 2010 hit, Pokkiri Raja, and brings back its main character Raja.
A complete, masala movie which is an out-and-out Mammootty show. It is an absolute joy to see the actor really having fun in a character designed to bring forth his charisma to the max. A few of Madhura Raja's finest moments come when the film gleefully makes references to not just its predecessor but also other films.
This movie is scripted by Nikhil Menon and directed by Vijay Menon. Bhavana Menon played the central role in this film. The script with social messages is a plus. Ashwathy (Bhavana Menon) is a teacher, who is passionate about her job.
She takes charge of molding the juvenile home kids and she acts as the counselor to those kids. The story revolves around the problems faced by the lead character while mentoring the juvenile kids. Do not forget to share your favorite movie in the comment section below and let me know if you enjoyed watching any or all of the above-mentioned ones.
Tune in to ZEE5, find the best collection of movies, and enjoy your day.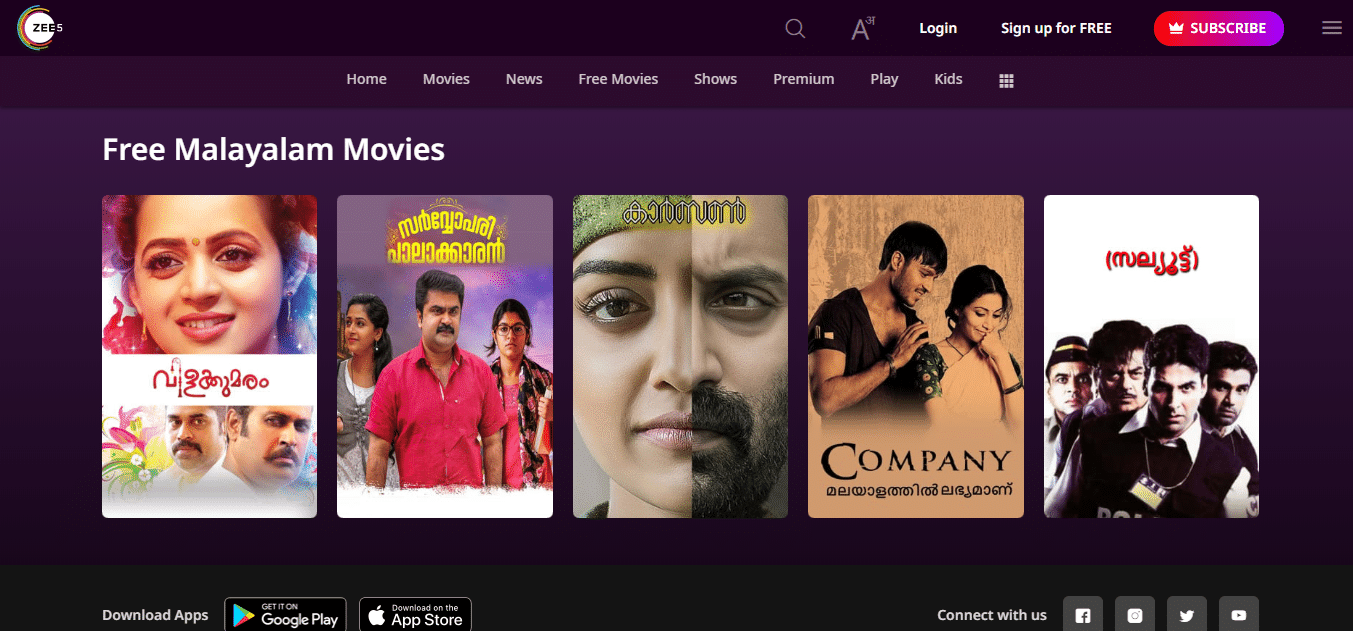 Users can access the entire ZEE5 content library on 5 screens simultaneously. Get ZEE5 subscription today and enjoy binge-watching.
If you liked reading this, then please do not forget to subscribe to our newsletter. Have you checked our parenting zone or Books Corner? Also, if you like my work, don't forget to follow me on INSTAGRAM.
This is a sponsored post by the brand but all views are mine.  Reviews are based on my own experience.