There are a few books that you purchase when you walk past a book store because you had too (they call your name, don't believe me?). I haven't read many books from this author however, I am an ardent fan of his raw and witty Instagram stories/posts.
I read the author's debut novel called- I too had a love story, quite late. My bestie was going gaga over it since the day she read it, at last, I gave in to the peer pressure. Back in 2015 when I read his first book which was published in 2008, it was still being praised everywhere. People loved his writing style and the flow of his stories.
I read it and to be honest, didn't like it much. It made me sad and was emotionally draining (wasn't that a sign that it touched some right chords). Before you start bashing me, let me just say most of the choices that I make while picking up a book, often depends on the situation or emotions I feel in those days. The phase back then wasn't in favor of love and everything I read about these lovey-dovey stories made me mad.
Anyways, back to the author's book. I read his second novel- Can love happen twice? a couple of years later. Well, I fell in love with the book instantly (stop smiling). I loved the story and felt connected with his simple yet effective writing style of portraying emotions.
I believe in happy endings or living happily ever after, my brain is wired that way. (This clearly needs another post, someday…)
All this story was to make you understand my reasons for picking up this book that day, even when I had no plans of buying a new book. I immediately remembered the experience of reading his first two books and within seconds, it was in the billing counter.
Book Name: Will You Still Love Me?

Author: Ravinder Singh

Genre: Fiction / Romance  
About the author:
Ravinder Singh is a well-known author and has a strong social media presence. He ventured into book publishing in the year 2015 with his publication house Black Ink. His debut novel announced his presence in the writing world with its magnanimous success.
With the help of my stalking of his Instagram stories, I can say that he loves Punjabi music and trying his hands on short stories now.
Book Review:
Lavanya Gogoi from Meghalaya and Rajveer Singh from Punjab, met on a flight and the whole narrative is straight out of Bollywood movie (I root for them, cliché' scenes marinated in well-written words are my favorite to read). Two humans, who are worlds apart from one another land up next to each other on a flight from Mumbai to Chandigarh.
From the pristine beauty of Northeastern states to the bullet rides in the streets of Punjab, this book gives you goals for your next travel destination. The book runs on two angles simultaneously – Love story on one side and lecture of two men to students about road safety are interlinked and wonderfully explained.
The couple tries to fight through the prejudice of one's family, their heart-wrenching fate, and then the result of their actions/chain reactions, to be together.
Final Thoughts:
A love story that leaves with you a heartache along with a thought to ponder upon for your own actions.
For me, the first half of the book wasn't that gripping, although I was curious to read the connection of two angles, on which the story was running. One time read for sure.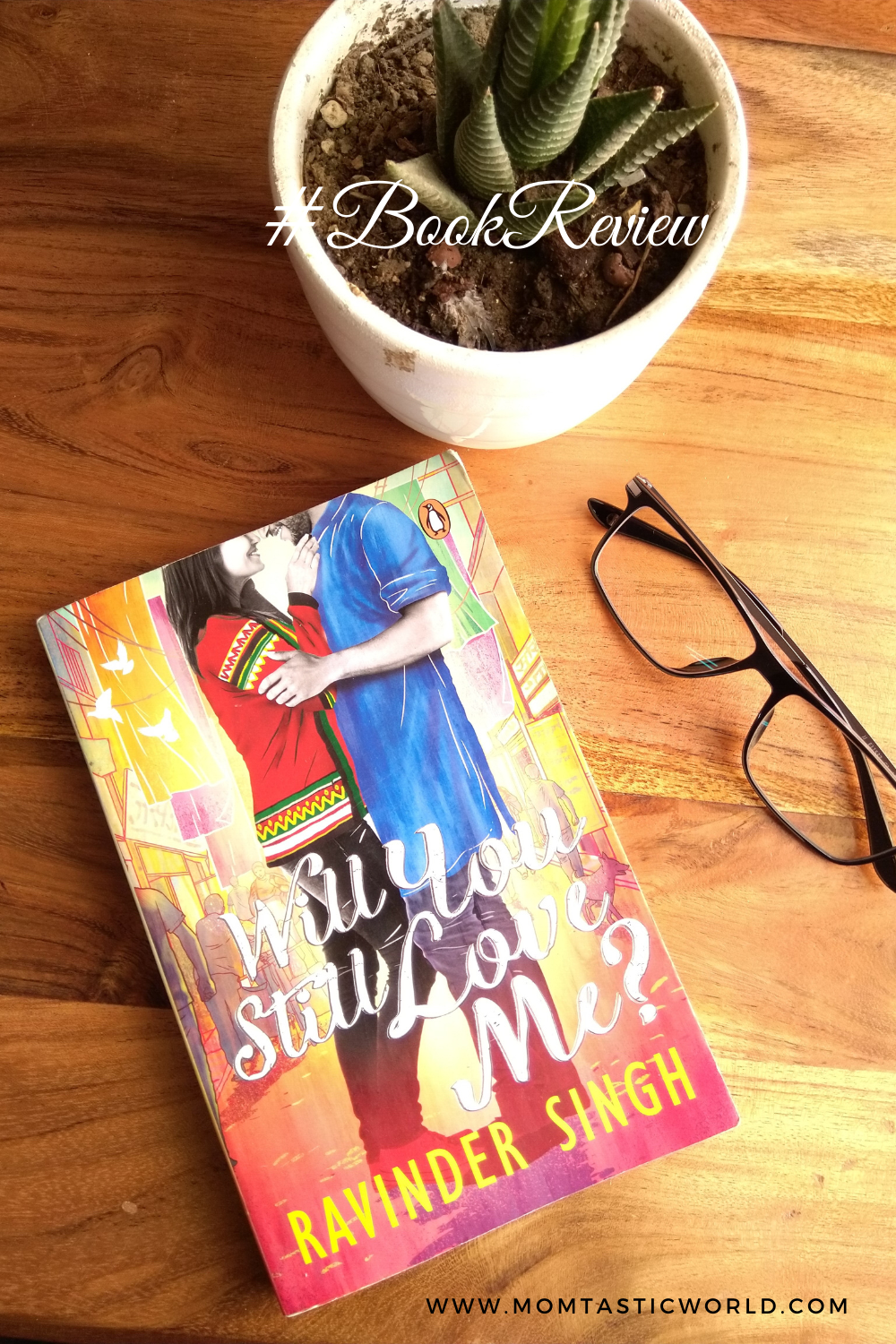 If you liked reading this, then please do not forget to subscribe to our newsletter. Have you checked our parenting zone or Books Corner? Also, if you like my work, don't forget to follow me on INSTAGRAM.