I had been planning to buy Becoming by Michelle Obama, since the day it was launched. If you follow me (on my social media platforms @momtasticworld) you know, I have a separate budget to buy books every month however, the price was messing with my budget. One morning while surfing the net I found this book on a discount ( fifty percent off, wohoo) and didn't waste time adding this on my cart.
Honestly, I had tried making a video of the review thrice (because a lot of us love to watch instead of reading) and gave up all the hopes after three trials, as all three came out short on my expectations. I know our reading attention span is too short in general, but I promise I won't make it boring.
About the author:
"Am I good enough? Yes, I am" – Michelle Obama
Michelle Obama, a name that doesn't need any introduction. She is the first African-American First Lady of the United States. My favorite traits in humans are humble and eloquent orator. She possesses both and much more. I can listen to her speeches, the grace she has on stage, and can't stop myself from being mesmerized.
Book Review:
Becoming by Michelle Obama is an autobiography which takes us through different age and phases of her life. It is mesmerizing to see how well we connect with the writing of someone who has grown up in a different part of the world altogether. The hardships, racism, admiration, and love that she received are expressed beautifully in this book. It is difficult to put the book down until finished.
When she was aged four, she started with piano lessons at her aunt's place on the southern side of Chicago. She was a feisty child and strongly driven to do well in school.
"I spent much of my childhood listening to the sound of striving."- Michelle Obama
The grief she experienced over the loss of her father, her continuing admiration, and love for her mother who was tenacious in seeking a good education for her children, all of this is written so honestly and we'll express that we feel connected instantly through her writing.
The book expresses her ambitions, her desire to help make the world a better place (one clearly shared by her husband), the challenges of marriage and motherhood, and how she dealt with her husband's political ambitions.
"I was humbled and excited to be First Lady, but not for one second did I think I'd be sliding into some glamorous, easy role. Nobody who has the words 'first' and 'black' attached to them ever would. I stood at the foot of the mountain, knowing I'd need to climb my way into favor."- Michelle Obama
Final Thoughts:
This was such a perfect read and it doesn't happen too often. A must buy if you enjoy reading about strong personalities, who are determined to make a difference in this society. From her struggling period to the days of being the first lady, this book gives you a glimpse of who and what made Michelle Obama the lady we all love.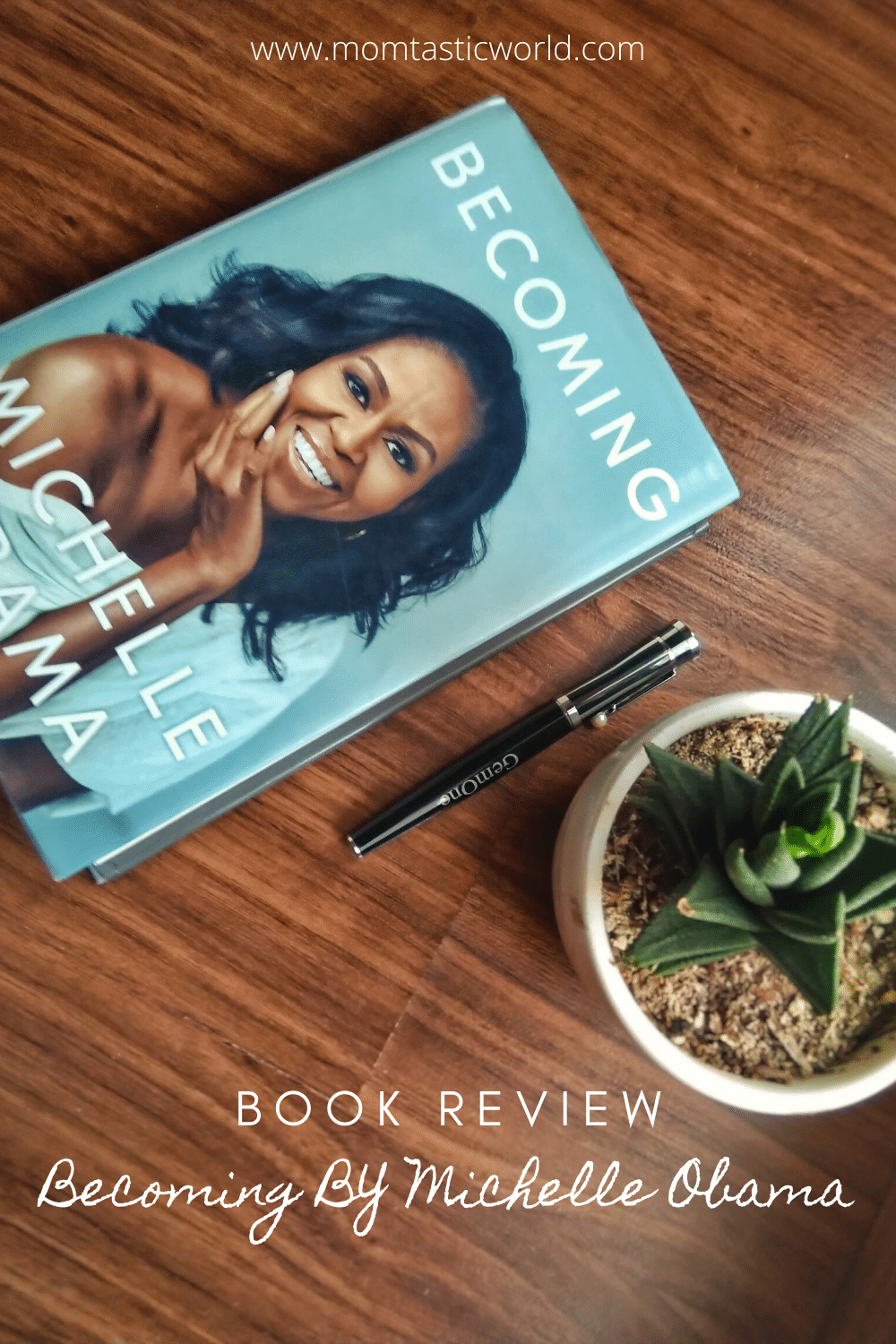 If you liked reading this, then please do not forget to subscribe to our newsletter. Have you checked our parenting zone or Books Corner? Also, if you like my work, don't forget to follow me on INSTAGRAM.