Dear readers, hope you all are staying safe and following all hygiene practices. For me, these have been testing times. I caught Covid right in the middle of my pregnancy and it took a toll on my mental and physical health. There is a lot that goes through to keep the boat floating when it comes to motherhood. We, as a family has recovered from this virus, and now life has started to get back to normal.
I am in my sixth month of pregnancy and cherishing the #bumppictures a bit too much lately. I have also started to look for products for my hospital bag and making a checklist of them. The last pregnancy has taught me a lot and this experienced mama is trying to keep things in control in the second pregnancy. From my last pregnancy to this one, a lot has changed.
Motherhood has taught me a lot and also made me a person who reads labels before buying any products. From finding the best breast pump to the best baby wipes for diaper rash, I have been through this journey once and now ready with my second pregnancy to create tons of more memories.
We are more aware of hygiene practices and follow them to the T without a miss. One of the most used products when my little one was a newborn and even now, is wet wipes. In the last five years, I have used quite a handful of brands for wet wipes. From the baby wipes price in India to their quality, I have compared these and chose my favorite five.
Through this post, I would like to share my experience with you all and hope, it will help you to shortlist the right product amidst many that are available in the market. These are a few brands that make baby wipes for sensitive skin and have been a part of my motherhood journey over the period of five years now.
This is one brand that has been my constant partner since I have adorned the hat of motherhood. It is indeed a well-known brand in an Indian household and for all the right reasons.
#unscentedwipes: This is a pure water baby wipe with no added scent or fragrance #unscentedwipes.  These are specially crafted for normal to sensitive skin and I have been using them for cleaning my little one's hand, mouth, and body. I have been using quite a handful of their products and found them to be good for my little one's delicate skin.
Prolonged wetness: The wet wipes are three times thicker and have prolonged wetness which helps them in not getting dried out for a longer period of time. One of my favorite parts is the moisture lock lid-packaging, it is quite handy to use and keeps the wipes locked properly.
Biodegradable: Not only that Mother Sparsh pure water wipes do their bit for the environment too, but it is also a natural and 100% biodegradable wipes #purewaterbabywipes. As babies generally have the habit of putting their dirty hands in the mouth, these wipes can thoroughly clean their hands of dirt naturally without exposing them to chemicals.
I have been using these for my little one since she was a newborn and never faced any issue related to skin allergy or irritation due to this. These wipes help in soothing irritation, rashes and clean quite well for achieving the utmost hygiene health.  Mother Sparsh 99% Unscented Pure Water Baby Wipes are specially created for babies with normal to sensitive skin. The wipes are made of Plant-Based Medical Grade Cloth and water.
The quality of these wipes speaks volumes as these are created with a medical-grade fabric which means these pure water wipes are super gentle to the most sensitive parts of our baby's skin.
MeeMee Antibacterial Baby Wipes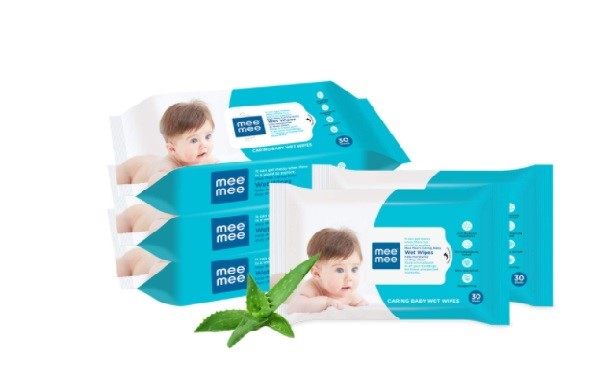 These ones are my second favorite and we have used them quite a lot. It is quite affordable and easily available on all online selling platforms. It is ideal for gently cleansing and moisturizing our newborn's skin. This one includes Aloe vera and also has a soothing scent. These wet wipes are thick and contain a good moisturizer which makes it easier to clean the baby's skin efficiently.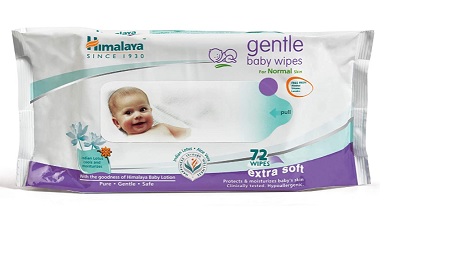 We have used other products from Himalaya too. The first time we used this brand was when we received it in one of the gift hampers during our baby shower. This one is free from alcohol, Silicones & Lanolin, and the usual factors for allergies, rashes, and irritation. It is quite gentle on our little one's skin and can be easily bought from online/offline stores.
LuvLap Baby Moisturising Wipes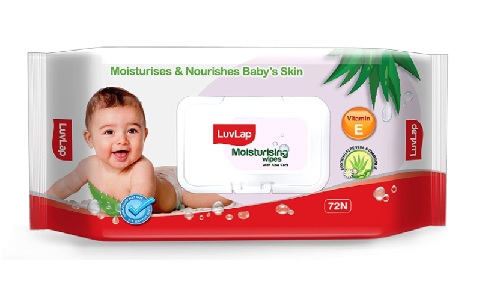 This brand was not known to us until we went on a mini-vacation and found it in a local store. Since then we have been using it and loving it. It contains chamomile which is known for its anti-bacterial and antiseptic qualities. The only drawback I found with these that it dries out pretty quickly. These are paraben-free baby wipes and dermatologically safe too. Price-wise also it won't burn a hole in your pocket.
Savlon Germ Protection wipes
These ones we have used pretty recently when we forgot to carry the wet wipes and had to buy a pack from the local store. For me, the drawback was its fragrance. However, other than that it was pretty good in terms of quality. Pretty soft and gentle on our skin, we haven't used these for our kids yet. It does have a skin-friendly PH and doesn't make our skin dry after use.
Hope the list would help you choose the best product for your little one. If you too have been using some brands and totally love them then don't forget to share your experience in the comment section below.
Happy Parenting Mamas!
This is a sponsored post however all views mentioned above are mine. I have personally used the products and reviewed them on my experience.
Please do not forget to subscribe to our newsletter and we promise not to spam you. Have you checked our parenting zone or recipe section? Also, if you like my work, don't forget to follow me on INSTAGRAM.