As winters come to my usage of wet wipes increases. My toddler is not fond of water in winters and every so often cries if I force her to wash hands. I get worried about her hand hygiene and that's where wet wipes come into the picture. I understand the importance of washing hands but where it is possible to use just the wipes I make sure to save her from all the crying of getting her hands wet.
I always choose a wipe that is as skin-friendly as possible and wipes that contain natural ingredients, have moisturizing properties, and are smooth to touch. Since I became a mom my usage of wet wipes has doubled. You can find a pack of wet wipes in almost all cupboards of my house and in the purse as well. Quite recently I used the new variant of wet wipes launched by one of my favorite brands. I have noticed that the fabric is extra thick, as the brand mentions it is actually 3 times thicker than ordinary baby wipes.
As the brand mentions, Mother Sparsh has formulated the fabric used in wipes with only natural and organic contents which makes it 100% biodegradable. The use of water as a secure, soft, and sound cleansing agent is not only an age-old practice but has even been medically proved. The #SuperThickwaterWipes are dermatologically tested; clinically examined for infections and rashes; and biodegradable.
As I have used these for a while now, here are a few reasons why I love these new wet wipes:
Mother Sparsh 99% #UnscentedWaterWipes is specially formulated for the extra sensitive skin of newborns. It is super soft on the baby's skin and is good enough to clean the baby's delicate skin.
These baby #SensitiveWipes wipes are made with natural plant fabric and 99% pure water that are free from parabens, alcohol, sulfates, fragrances, and any other chemicals which make them the safest option to clean the delicate skin of Neonate.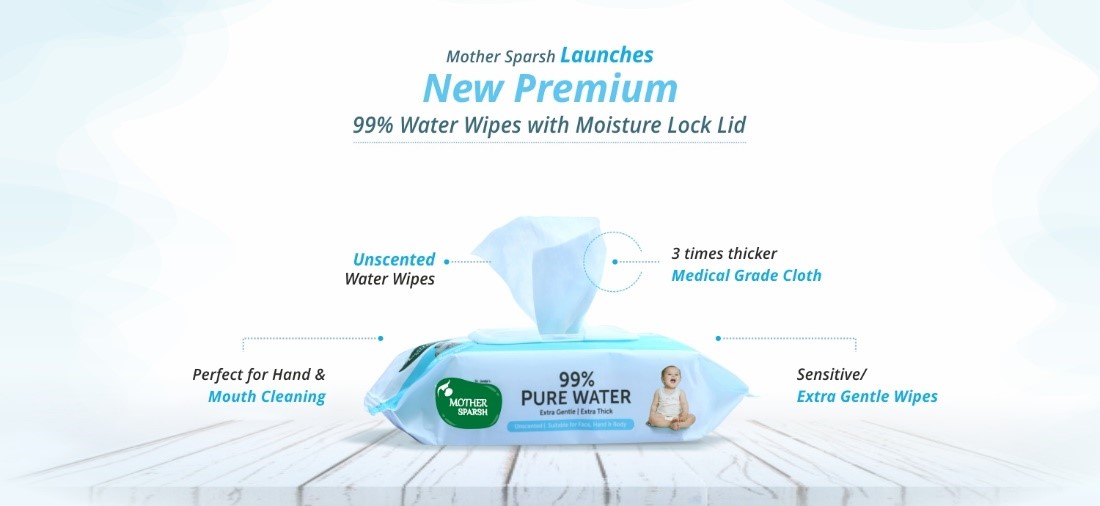 These are derived from all-natural plants. These wipes have no perfume which means no use of a chemical to make them scented. These Premium Baby Wipes are launched by Mother Sparsh this October. #MedicalGradeCloth
The wipes are extremely smooth, breathable & highly absorbent. There is no presence of polyester which tends to irritate baby skin. Since they are water wipes, you can use them on the baby's face as well without having to worry about anything.
The pack comes with easy to use lid, which keeps the wipes hydrated for a longer period of time. The packaging is quite travel-friendly as well. I do not leave my house without a pack of wipes in my bag.
With all the goodness, these wipes are not at all heavy on the pocket either. One can easily get them from Amazon or any other baby product website. Not only that I often use wipes to clean my makeup as well as it is mild and leaves no rashes on my face.
This is a sponsored post by Mothersparsh but all views are mine. I have personally used the products and reviewed them on my experience.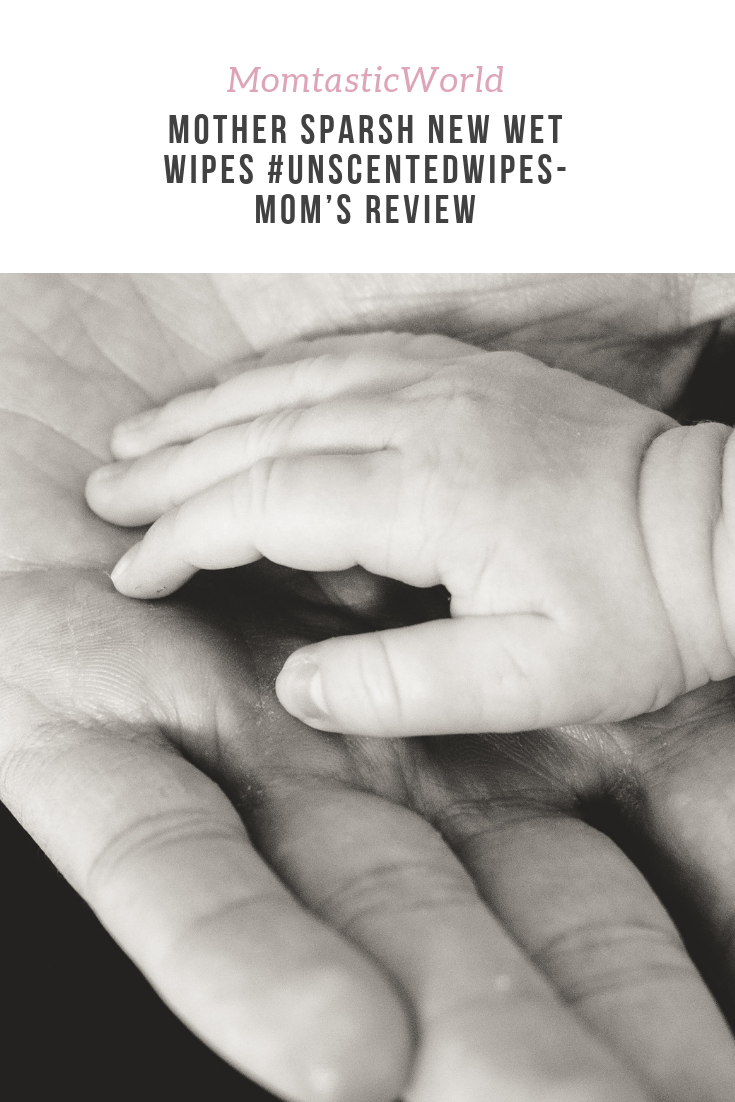 If you liked reading this, then please do not forget to check a protein-rich breakfast recipe here. Also, if you like my work, don't forget to follow me on INSTAGRAM.