There are many changes that we all have witnessed in our daily lifestyle since the pandemic made its way into this world and forced us to stay confined to our houses/ homes. Being a mother of a four-year-old daughter, one of the biggest changes I faced in my life is to homeschool my child in these times.
This homeschooling plan needed a complete structure, from a proper schedule to the right environment. As much as I wanted the syllabus to be a perfect fit for her, I also wanted to create a room with no distractions of gadgets yet fun to study in.
I am sure we all can relate to the internet search and YouTube mania we get when it comes to home/room renovations. I went through the same phase and looked for wall stencils and home panting services for her room. Giving the house a makeover and changing the colors of our walls is something that I have always enjoyed. Just a splash of color on your walls or a creative stencil can fill the room with much-needed newness.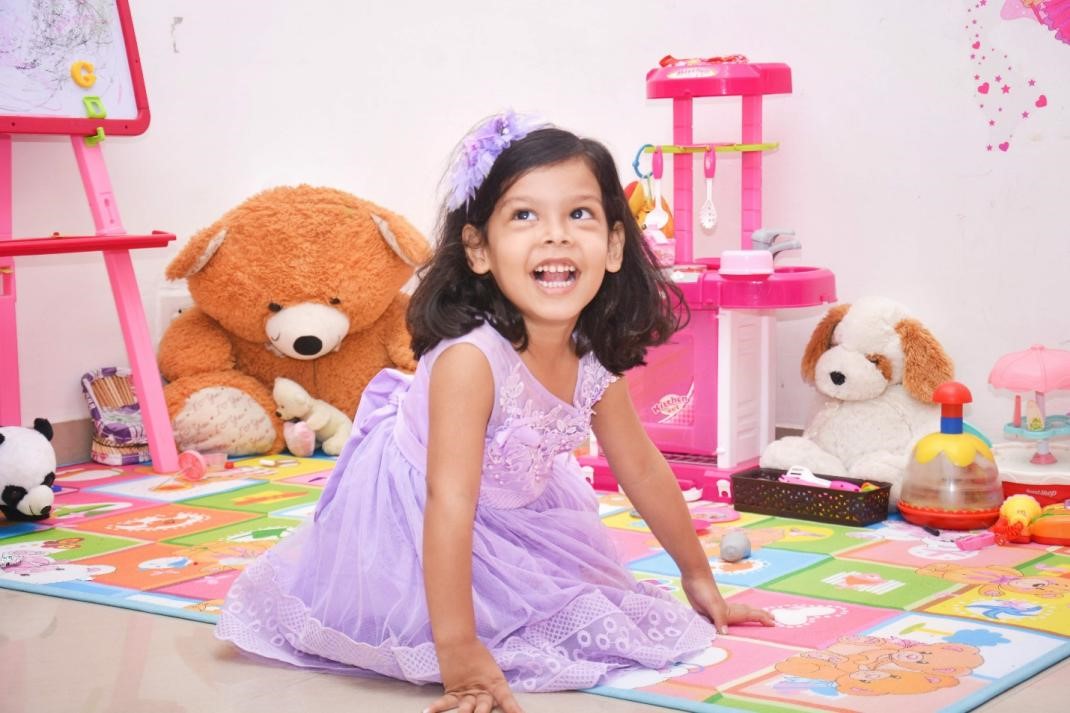 Through this post I will be sharing my learning with you all, hope this will help a few of you in the future if you too decide to create a space in your house for e-learning:
Prepare a theme or raw plan and make sure to involve your kid
My little one has been obsessed with pink and purple since day one. I know that's why she loves female superheroes and would enjoy the studies more if it involves these characters. The right combination of paint and stencils can dramatically change the mood as well as the overall look of the room. Have a theme in mind, look for multiple options on the internet before settling with the final one. Pick a cheerful theme and incorporate some of your child's favorite motifs, animals, or cartoon characters.
A child's room should be warm and cozy with vibrant colors to enhance their imagination. This is something that I have learned from my own experience, always do a patch test before you buy the color because often colors look really different in the box than the wall.
A child-friendly paint for walls
Writing unreadable words to paint imaginary castles on walls by our little ones, is something that we all know is unavoidable. I had always been a fan of my little Picasso's art on our house walls but also secretly wished that the walls remain clean after her creativity burst gets over, all thanks to Berger Paints it all became possible. I used Berger Paints, Easy Clean Fresh for my little one's room and it looks absolutely stunning and at the same time super easy to wipe off pencil marks and stains!
Chalkboard panels are a great option too if your little one loves to write with chalk as much as my child does. If you don't want to paint a whole wall, just paint a sturdy piece of plywood and mount it securely, which can be removed easily whenever you want to.
Stencils or posters/wall art
The décor of a child's room should be fun and lively. This will help them in being more interested to learn and study in one place. Stencils or wall arts are a great way to give the right ambiance you need for the room. Peppy stencils like animals, flowers, shapes, or even planets can be a game-changer when it comes to giving a new look to your little ones' room.
To be honest, there's practically no limit to the potential and no design rules to stand in the way as far as it makes you and your little one happy. Graphics add zest to a particular setting, and according to the method you choose, they can fit various budgets too.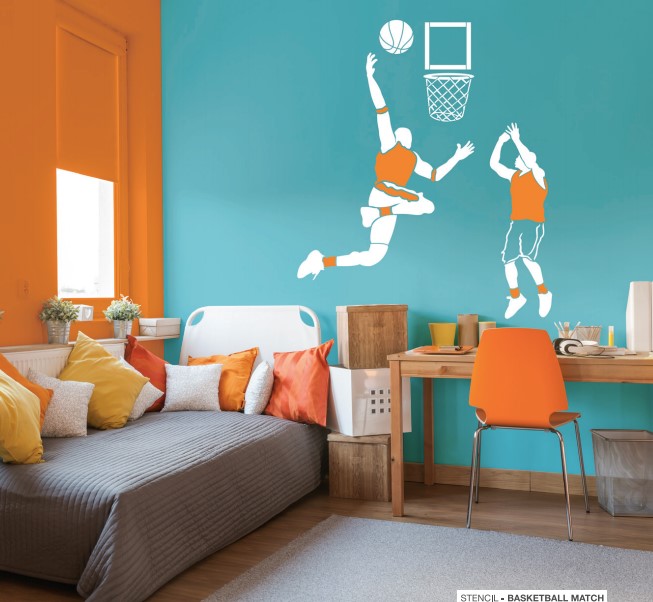 Keep the room gadget-free with minimal toys/ keep it clutter-free
Keeping my little one's room free from any electronic gadgets was one of my conscious choices as the usage of these gadgets has skyrocketed since the lockdown has started. Engaging them with different activities such as tidying up their room after playing is a good practice to follow. To help your child stay organized, define work, and play zones in his or her room.
Try to keep a separate space for playing. Make sure that you have enough storage for books and stationery to keep surfaces looking uncluttered and tidy.
Hope these tips will help you whenever you decide to give a makeover to your kid's room. Don't forget to share your thoughts on this and any tricks/tips that can make our life easier.
Happy Parenting Mamas!
If you liked reading this, then please do not forget to subscribe to our newsletter. Have you checked our parenting zone or recipe section? Also, if you like my work, don't forget to follow me on INSTAGRAM.
This is a sponsored post by Berger Paints but all views are mine. I have personally used the products and reviewed them on my experience.