#himalayaFootcarecream
A thorough Cleaning of the house and Diwali are like best friends. As much as I enjoy Diwali, I dreaded the whole house cleaning saga until the time I was with my parents. As I stay in nuclear set up now, this Diwali I adorn the hat of a cleaning inspector in my house. Due to dust and water, my feet started getting dryness. My mom always says, take care of your feet as much as you take care of your face….(I swear I don't spend that much time on my face too).
The timing of arrival of this product couldn't be perfect. It's been a couple of weeks that I am using Himalaya FootCare Cream and I can see the difference. It moistures the skin and keep my feet soft. The brand has rightly said, it is indeed a secret to #happyfeet.  Himalaya Wellness is a trusted brand in many households and their quality of products needs no second thoughts.
This foot cream helped to bring back the softness and smoothness of my skin. It is non-sticky. It comes in a tube which makes it easy to take out and apply (not a fan of creams that comes in a tub).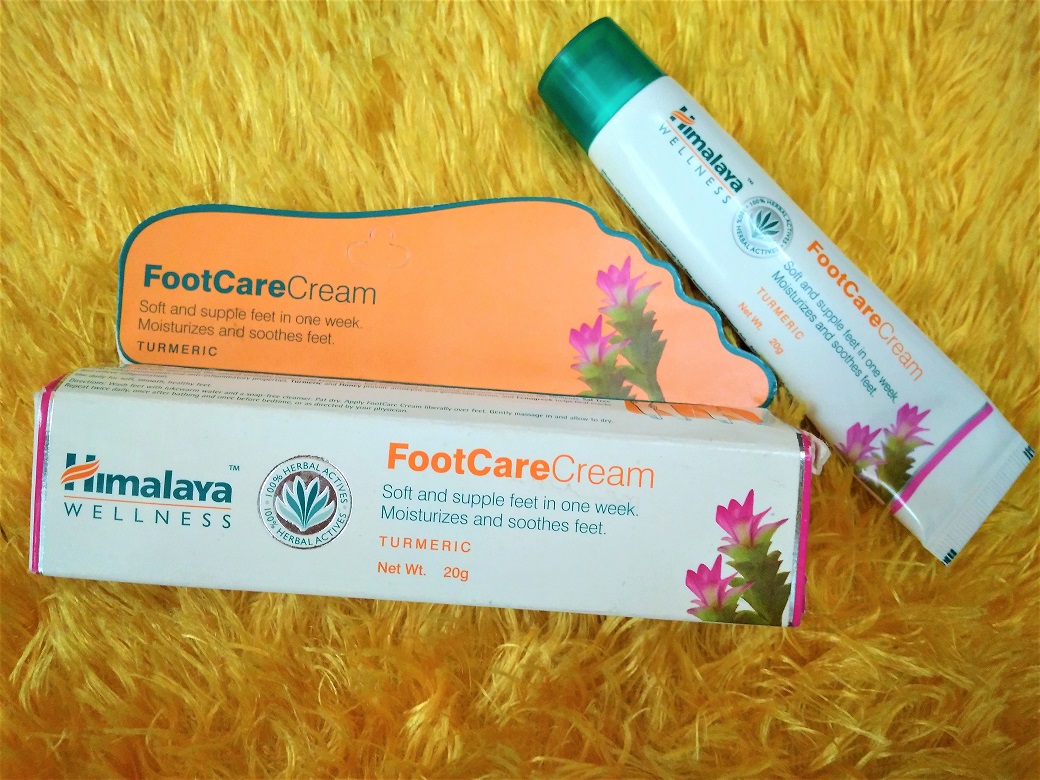 Ingredients with their goodness:
It is enriched with the goodness of Honey, Turmeric, Fenugreek seeds and Sal Tree extract.
Sal Tree: Its extract has antimicrobial and anti-inflammatory properties which help in healing cracked heels.
Honey: Its bactericidal and antiseptic properties, is extremely important in Ayurveda. Honey is used in a variety of medicines.It is an effective moisturizing agent as well.
Turmeric: It has been used as an antiseptic for centuries. Turmeric contains strong anti-inflammatory properties that soothe your feet gently.
Fenugreek: It has been traditionally used in Ayurvedic medicines and is an excellent moisturizer, specially formulated to hydrate dry skin.
Ginger: It is used externally as a local circulatory stimulant. It keeps the feet warm, preventing the skin from cracking due to the cold.
Recommendation:
It is definitely worth the value of your money. I would definitely recommend it to the people looking for a good foot cream. It has a non-greasy texture and stays for a long time. It is reasonably priced too.
To buy this product click here.