**Sponsored Post**
Car seats
As you have opened this page then I am sure you are thinking about buying a car seat and I really appreciate that. The car seat is an essential piece of child safety equipment. This is one piece of baby gear you will want to buy long before you get into labor. Traveling with your newborn can be stressful. But there are steps you can take so that you and your newborn have a safe and happy trip.
When it comes to choosing a baby car seat, you have several options to go by. Make sure you choose the correct seat for your child's age, weight, and height. Here are few tips that will help you find the perfect car seat for your kid:
Until your baby weighs up to 13kg, it is recommended to put her/him in a rear-facing seat. Rear-facing car seats are safer than forward-facing cars, giving your baby's head and neck vital support. All children whose weight or height exceeds the forward-facing limit for their car seat should use a belt-positioning booster seat until the vehicle seat belt fits properly.
Buying a convertible car seat saves money because it lasts through toddlerhood, and it's completely sound in terms of safety. Look for a model that has a five point harness which is two shoulder straps, two waist straps, and one strap between the legs that meet in the middle. The side-impact protection which is actually an extra foam or air pads on the side of baby's head.
It is important to check if straps of the car seat you're buying will be easy to adjust as your baby grows. Many brands now have adjustment handles in the back of the seat or a pull cord between baby's legs. If you're traveling on a long car journey, stop for a little bit and take your baby out of the car seat.
Practice putting the empty seat in and tightening up the seatbelt. If the seat moves around, it's not safe. Watch videos and read the manual properly before installing the car seat. You can find all the details about car safety and installation of car seats on cars.com.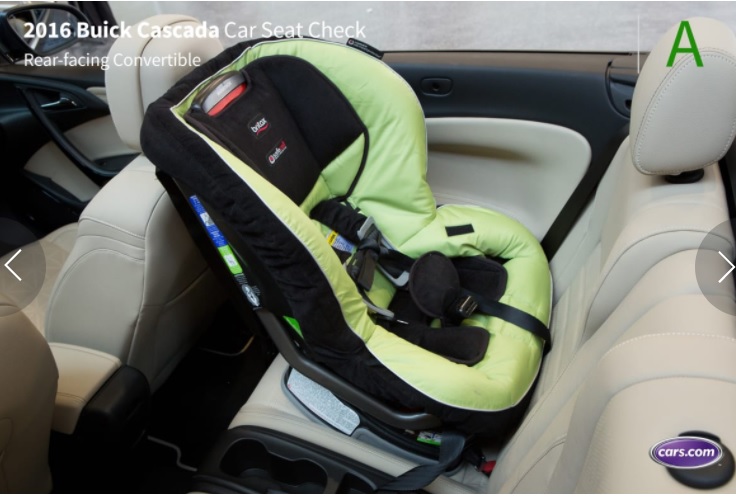 Babies are at greater risk of injury in crashes. This is because babies' spines are developing and their heads are large for their bodies. Whether you are planning on buying a perfect family car or want to know about car seat safety, I know just a place that will help you. Head over to www.cars.com and find all the answers to your query about car, repair or car seat safety.