Dear readers, hope you all are staying safe and still following the required hygiene measures to keep the virus away.
For the last three decades of my life, I have struggled with keeping my hair healthy during every weather change. I had wavy hair (or I thought so) and took care of it accordingly until a social media app made me realize that my hair is actually curly. Yes, you got that right, giving into the trend going on a social media app, I washed my hair with shampoo and conditioner meant specifically for curly hair. I applied hair serum thereafter and the result was might blowing.
This happened a couple of years ago and since then, I have joined many online groups to understand my hair quality better. I have also tried a lot of brands that promised to help in maintaining the true texture of my hair. Many didn't suit my hair, however, a couple of months ago on a recommendation of a fellow curly hair blogger I tried products from a brand called "Anveya curls hair care combo".
This post includes my experience with these products and few tips that have worked well for my hair in the past. Let's begin by understanding that we can't find a solution to the problem unless we find the root of the trouble.
Know the reason for your hair-trouble
It is important to know the reason behind all your hair troubles. From weather change to unhealthy diet and from wrong products to washing your hair too often, the problem could be anything.
For me, first weather change and secondly, post-pregnancy body change, brought a lot of trouble for my hair. I focused more on the intake of a healthy diet as well as experimented with different brands to find the one that suits my hair.
Meeting a dermatologist is a must too if you are facing constant trouble with the scalp and hair.
Tips that worked for me
Oiling my hair but not too often. I grew up in a household where it was emphasized that oiling your hair often is a must. However, I have realized it all depends on how often you have to step out of the house. Stepping out of the house or working out regularly results in sweating, oiling on top of a sweaty scalp makes the situation worse. For me, oiling twice a week works well and I wash it off after a few hours.
Hair masks are a must. As much as we take care of our face and skin, it is equally important to take care of our hair. Using homemade masks works well for me. Make sure to choose the ones as per your hair requirements. Fenugreek seeds (methi) mask suits well on my hair. Here is how I prepare it:
***Soak methi dana for a whole night, in the morning blend it well. Add a few spoons of almond/olive oil. A spoonful of fresh yogurt and mix it all well. Apply this on your scalp as well as on the complete length of your hair. Let it get dry for an hour and wash it off. This helped in making my hair less frizzy and a bit easy to manage ****
Cover your hair from harsh sun or dust. The weather in our country is often hot and humid. We need to make sure to keep our skin and hair safe when stepping out of the house.
For the last couple of months, I have been using products from Anveya and I absolutely love how well these work on my curls. Other than homemade masks it is important to use the right products for your hair and scalp. I found the products which have helped me a lot in the last few months to reduce the frizz and dryness of my hair. Cleansing Shampoo, Ultra Moisture Conditioner, Curl defining Anti-frizz hair mist are the three products that I have been using and will be sharing my experience with you all. These are easily available on almost all the online selling portals like on Anveya Website, Amazon, Flipkart, Nykaa, Purple.
As the product promises, it delivers too. The combo of these products has helped in defining my curls better and keeps my hair moisturized for a longer period of time. One of the biggest trouble of curly hair is getting entangled, with the help of these products this trouble is away from my hair.
One of the best parts about these products is the ingredients like Wheat & Soy Amino Acids, Fermentoil Hair Complex to Ginkgo Biloba, and Pink Himalayan Salt. These are known to maintain the health of the hair and invigorate the curls. Made using sustainable ingredients the products are safe and free from nasties. Keeping the benefits of nature in mind the packaging is completely environment friendly and recyclable.
The shampoo strengthens the hair and reduces frizz quite well. It doesn't strip the natural oil from my hair which helps in keeping the curls well hydrated.
The conditioner helps in adding shine and the curls are tangle-free. Last but not the least, mist provides thermal protection to the curls. So go ahead and embrace and transform your curls with the unique blend of ingredients provided by Anveya curls hair care combo.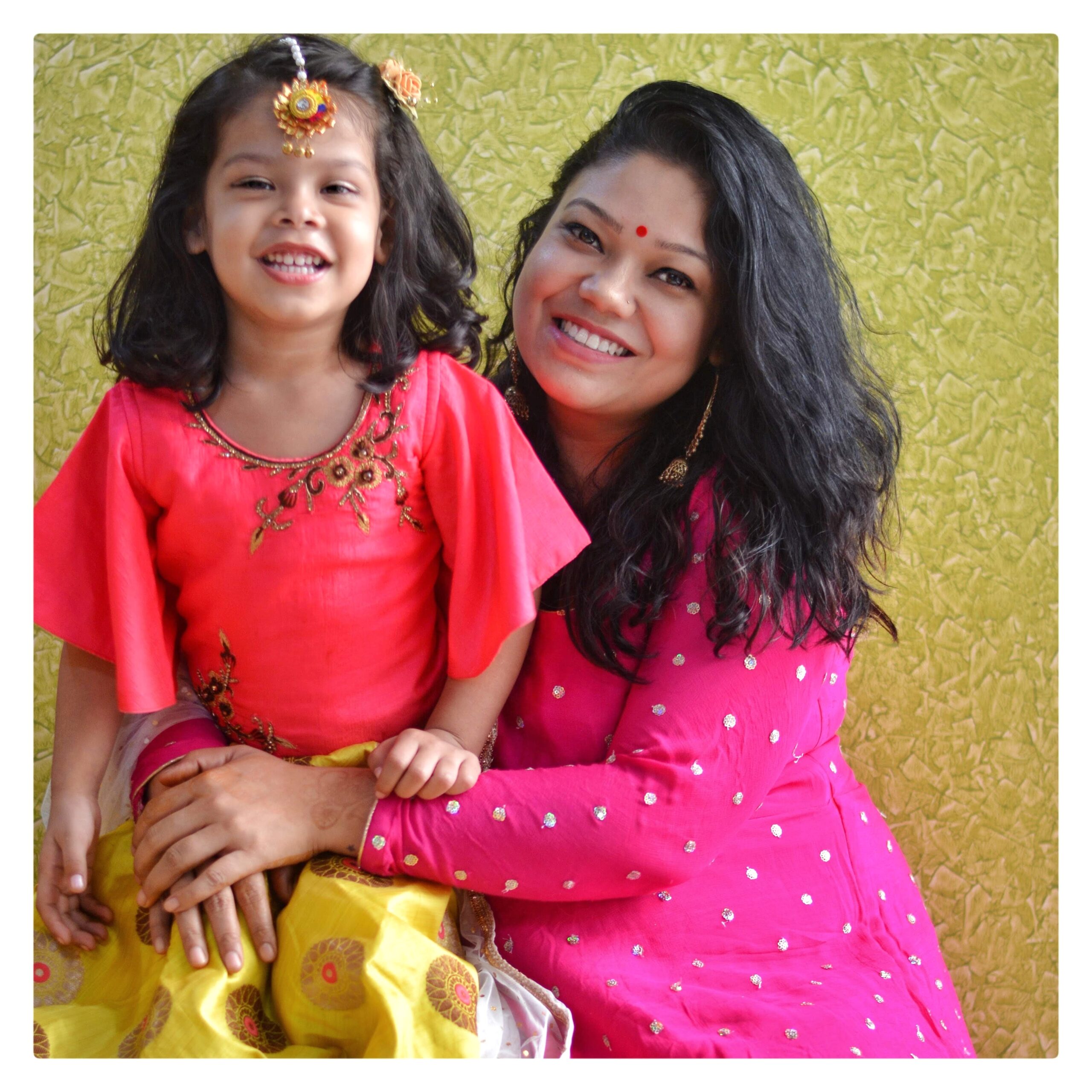 This is a sponsored post however all views mentioned above are mine. I have personally used the products and reviewed them on my experience.
Please do not forget to subscribe to our newsletter and we promise not to spam you. Have you checked our parenting zone or recipe section? Also, if you like my work, don't forget to follow me on INSTAGRAM.