Dear readers, I believe, a book that is written well shall invoke the emotions of the reader and the story stays with you for a really long time. I have been on a reading spree in the last six months and have read quite a handful of genres. I am an ardent fan of the romance genre and very rarely do I dabble in other genres. Books have an incredible ability to evoke a wide range of emotions, from joy and laughter to anger and sadness. While I have written quite a few reviews on books that make us laugh or leave us in suspense, this is my first time writing a blog post on a different category of literature that can bring tears streaming down our faces: the books that make us "ugly cry.
Here are the top three books that I read in the last six months which made sure that I slept with a sad heart and food for thought even after reading them months ago:
The Art of Racing in the Rain by Garth Stein 
It is a captivating novel that offers a unique perspective on life, love, and the unbreakable bond between humans and their canine companions. I am not a person who is overly fond of pets. Don't get me wrong, I am not saying that I don't love animals, it is just I never had a chance to have a pet. If this book has left me in tears then I can't imagine the impact it could have on people with pets.
Through the eyes and voice of Enzo, a wise and perceptive dog, this novel takes readers on an emotional rollercoaster, touching on themes of family, friendship, ambition, and the pursuit of dreams. The story is narrated by Enzo, a golden retriever who belongs to Denny Swift, an aspiring race car driver. One of the novel's strengths is its well-developed characters. Enzo's musings on life, racing, and destiny are profound and thought-provoking.
His belief in the concept of reincarnation and his desire to be reborn as a human is central to the story, infusing it with a sense of hope and transcendence. The novel also explores themes of fate and free will, as well as the idea that life is a race, and we must learn to navigate its twists and turns. Enzo's analogy of racing as a metaphor for life adds a unique and engaging dimension to the narrative.
A Little Life by Hanya Yanagihara
This book tested my control of emotions while I was reading it at night and was putting my younger one to sleep. This novel delves into the lives of four college friends as they navigate the challenges and triumphs of adulthood.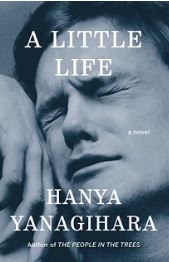 Hanya Yanagihara, the author, has a writing that is exquisite and immersive. She skillfully navigates between the perspectives of the four friends, offering readers unique insights into their inner worlds. The novel explores the depths of trauma and the lifelong consequences it can have on an individual's mental and emotional well-being. It also delves into themes of self-worth, self-acceptance, and the search for love and belonging. I think the emotional intensity of the book is both its greatest strength and its greatest challenge. It's emotionally demanding, and it will stay with you long after you've turned the final page.
A Man Called Ove" by Fredrik Backman
Not only did I finish reading this novel recently but I have also watched a Netflix movie(A Man Called Otto) based on this book (The story felt very different from the book, though). However, I stand by my words that I would pick a book over a series on any given day.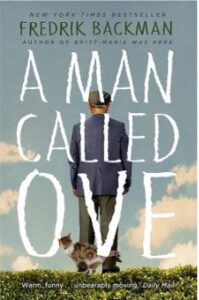 This is a heartwarming and deeply moving novel that explores the life of its character, Ove, with profound empathy and humor. The book reminds us of the enduring power of human connection, the importance of community, and the beauty of unexpected friendships. The story introduces us to Ove, a man of routine and precision, and he is mourning the recent loss of his beloved wife, Sonja. Throughout the novel, Ove's attempts to end his life are repeated and somehow get stopped by the intrusions and needs of his quirky neighbors, unknowingly.
Readers will find themselves laughing at Ove's irascible behavior one moment and choking back tears the next. It's a book that will make you laugh, cry, and reflect on the beauty of the human experience, and it deserves a special place on your bookshelf.
This is the fourth post for the Blogchatter Half Marathon 2023
Please do not forget to subscribe to our newsletter and we promise not to spam you. Have you checked our parenting zone or humor section? Also, if you like my work, don't forget to follow me on INSTAGRAM.