The schools have re-opened and parents are going through a mix of emotions. We all wanted a normal life for our little ones, a life where they are not scared of stepping out, where meeting friends and hugging them is normal. The reopening of schools has given a bit of hope to all of us for the future. As much as I enjoy cooking, I am equally terrified of morning chaos in the morning. To overcome this, I often prepare a week's #tiffinbox ideas in advance and prepare for it the night before.
Here are a few of the Healthy yet delicious #Tiffinbox Ideas for kids that they love to eat. I hope this will help you keep your mornings less chaotic:
Monday
In tiffin: Watermelon, Mango, Medu vada and paneer rolls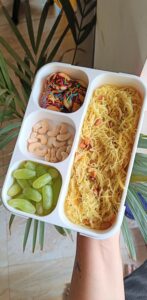 In tiffin: Grapes, Cashew, Vermicelli, Choco Bomb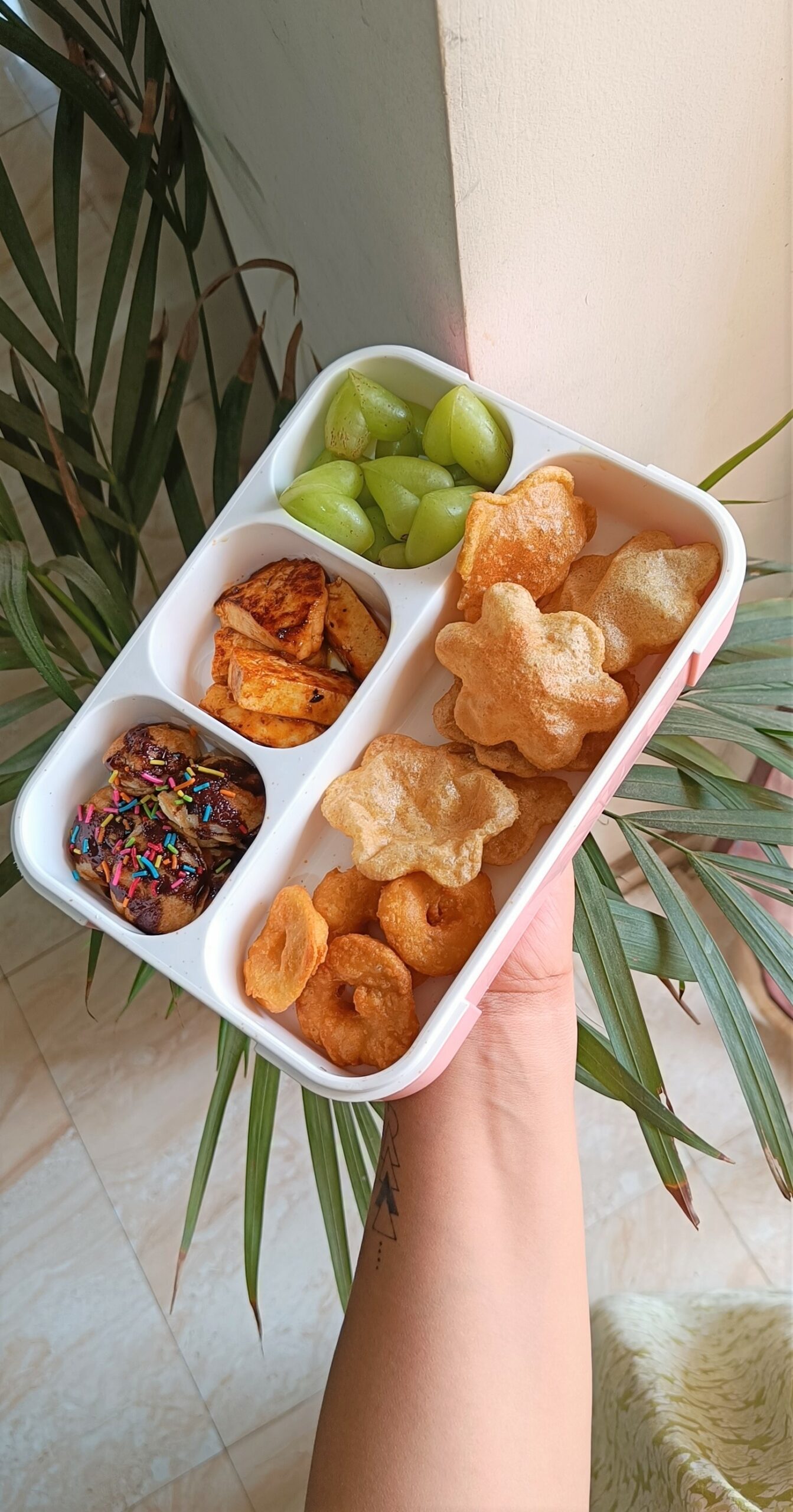 In tiffin: Poori, paneer steaks, grapes, choco bomb, medu vada
In tiffin: Poori, paneer steaks, watermelon, Cheese Sandwich
Save this to sort out the menu for a week:
| | | |
| --- | --- | --- |
| Day | Food | Fruit |
| | | |
| Monday | Peanut Vermicelli + Medu Vada | Watermelon |
| Tuesday | Paneer dosa+ cucumber+ Appe cake | watermelon +mango |
| Wednesday | Poori + paneer cubes+ Smileys | Grapes +Mango |
| Thursday | Paneer Paratha+ Spaghetti | watermelon + muskmelon |
| Friday | Aloo Paratha + paneer cubes + cucumber slices | Mango + Grapes |
The everyday struggle of what to pack in tiffin feels a little less daunting with these posts, isn't it?
'This blog post is part of the blog challenge 'Blogaberry Dazzle' hosted by Cindy D'Silva and Noor Anand Chawla.
Please do not forget to subscribe to our newsletter and we promise not to spam you. Have you checked our parenting zone or recipe section? Also, if you like my work, don't forget to follow me on INSTAGRAM.