Busy Mom sounds redundant… isn't it? I am yet to find a mom who says I have enough hours in my day to complete all my tasks. There is one thing, we moms often take for granted and that is "How we look". I hear you, moms, and can absolutely understand it. Once I became a mom the last thing that came to my mind was looking myself in the mirror. A messy bun and stained clothes became my best friend and I never really regretted it.
There is one habit that I made sure to continue even when I didn't get to sleep the whole night (all thanks to my super cranky little one) and it helped me to keep my sanity intact. I went for an evening outing almost every weekend and made sure to meet my friends. Not only we shared our hearty laughter and some tear-trickling moments but it made my life an escape from the daily hustle. I enjoyed getting ready and heading out which meant I dressed up for these get-togethers.
Post-pregnancy I faced real heavy hair-fall which made me look for options to style my hair. I did my fair share of internet search and found some fun tips that I have used. I am going to share few tips with you all and hope you will find them handy too:
Scarfs

:

This is one piece of clothing that is not only easily affordable but also can be used for versatile styling purposes. These scarfs come in beautiful shades and prints. Choose the one as per your choice and style it up. You can tie your hair up and cover it with a scarf in case you don't want to wash your slightly greasy hair. I use this hack quite often. Use a scarf as a headband and take your styling up a notch.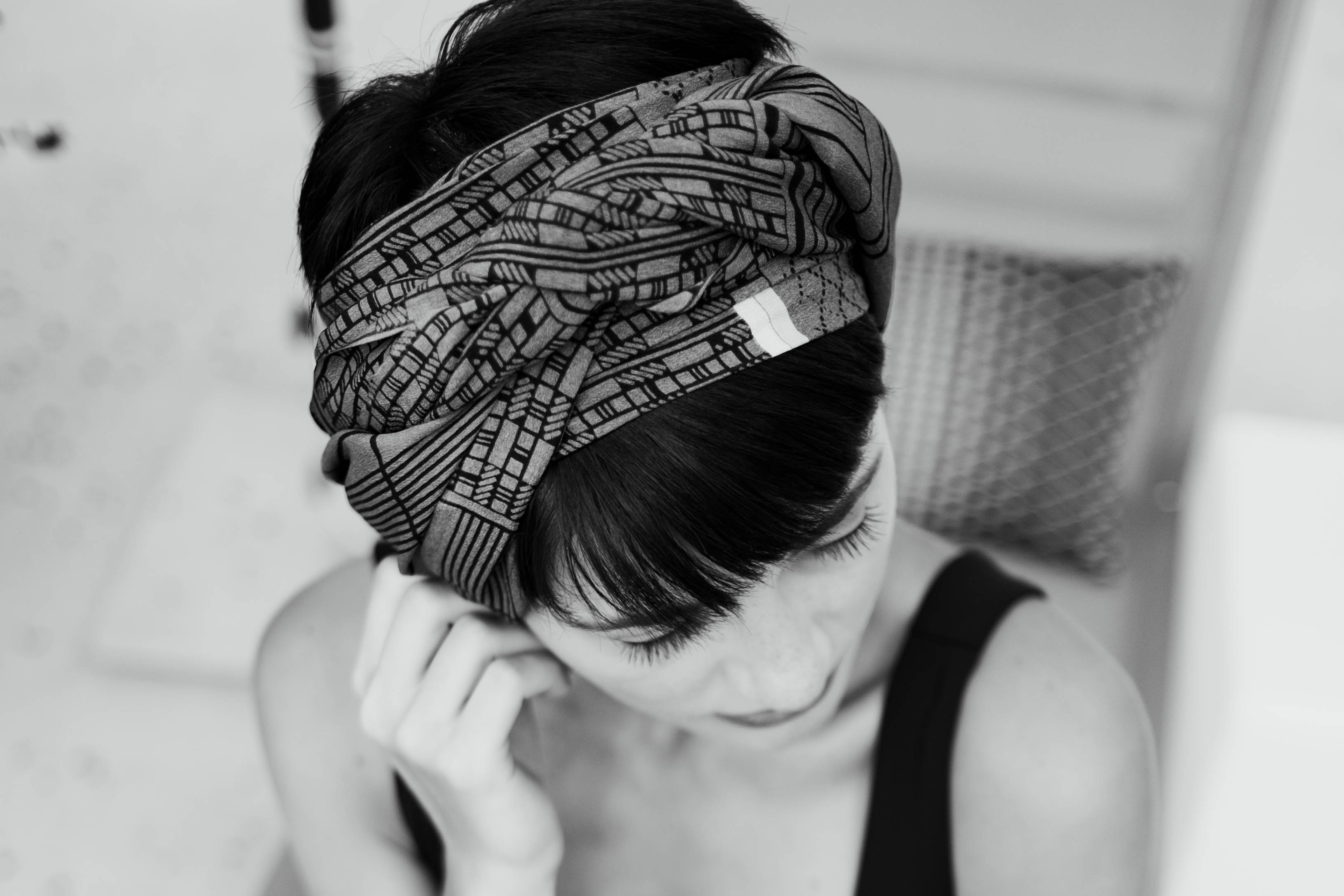 Wigs and Crochet Braid Hair:
What are crochet braids? Well, crochet braids are loose braiding hair that you crochet into your own hair using a crochet needle. There are some really gorgeous wigs and crochet braid hair available on the market. If you are new to this, then you must check it out the various range. They have a wide range of crochet braids hair as well which will help you make different styles without much work. With the help of these, you can make sure that your natural hair is safe and healthy. It can take a fraction of the time to install a crochet braid compared to actually braiding or twisting all of your hair in the same style.
Messy buns are always in trend:
Fret not if you didn't find time to style your hair, mom's messy bun never goes out of trend. You need to feel happy and confident. People pay a hell of lot of money to get the perfect messy bun and we moms get trained by our little ones, I am sure we win.
It's a work in progress ladies, which means I am still learning tips and tricks for mastering the scarf styling or messy bun. When you are a mom, the hair struggle is most definitely real. Let me know If you too have few tricks up your sleeves for the hairstyling.
If you liked reading this, then please do not forget to subscribe to our newsletter. Have you checked our parenting zone or recipe section? Also, if you like my work, don't forget to follow me on INSTAGRAM.